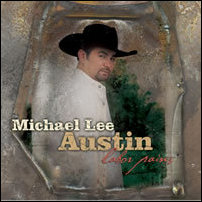 Los Angeles, CA (PRWEB) May 12, 2006 –-
New country music artist Michael Lee Austin shocks the music industry by topping out big name acts such as Rascal Flatts, Toby Keith, Keith Urban and Tim McGraw and becoming the Internet's Best Selling Country Music Album this week.
Austin's label Alive Records has focused their marketing efforts towards cutting edge techniques on the Internet. Armand Morin, VP of Marketing for Alive, happens to be one of the world's foremost Internet Marketing Experts.
Mr. Morin stated, "We planned to do this and our efforts have certainly paid off. You have to understand this was not a one person project in promoting Michael's album. We used a simple concept of Joint Ventures with other internet marketing companies. Through the relationships we have created over the years is what sparked this incredible feat. If we can do this with a first time artist such as Michael Lee Austin, imagine what we could do with a well known act."
Michael Lee Austin debuted at #7 on the Billboards' Internet Music Chart and #63 on Billboard's Overall Country Music Chart. http://www.michaelleeaustin.com
For a first time artist to do this, is absolutely incredible. Austin's Labor Pains CD is continuing to sell all over the world and is quickly gaining a lot of attention.
Country Music radio is currently playing the latest single off Austin's album "Cold Window Pane" and getting fantastic airplay across the country.
###