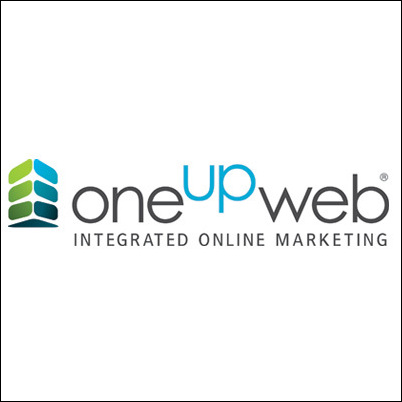 More and more companies are responding to our proven reputation in the industry. They know they can depend on us for consistent results, support and of course, innovation
Lake Leelanau, MI (PRWEB) May 10, 2006
Continuing its pattern of steady growth, Oneupweb, the trusted leader in search engine and online marketing, today announced new client relationships with these nationally and internationally-known non-profits, B2B, B2C and online retailers: SmileMakers, Discover Boating. StressEraser, GXS, and Henkel.
SmileMakers – SmileMakers, Spartanburg, SC, a business unit of Quill Corporation, a wholly owned subsidiary of Staples, Inc. is the market leader in fun and innovative children's giveaways to professionals who interact with, encourage and reward children. For more than 25 years, the Company has provided "great prizes for great kids" with a 100 percent satisfaction guarantee to its valued customers.

Discover Boating – Discover Boating, Chicago, IL, is a public awareness effort funded by the recreational boating industry that's dedicated to increasing participation in boating. Their resources introduce potential boaters to a helpful network of educational information.
StressEraser – The StressEraser, New York, NY, is an award-winning, portable medical device that relaxes the body and calms the mind in 15 minutes.
GXS – A worldwide provider of business-to-business integration solutions, GXS, Gaithersburg, MD, specializes in B2B e-commerce and on-demand supply chain management. Serving a variety of industries and businesses, their client list includes 75 percent of the Fortune 500.
Henkel Corporation – Henkel Corporation, Madison Heights, MI, is the market leader in adhesives, sealants and surface treatments to the transportation industry. The company delivers solutions to all segments of automotive development through powerful brands like Loctite®, Teroson®, Autophoretic®, Bonderite®, Frekote® and Multan™.
These clients represent an ever-increasing number of businesses that are turning to Oneupweb for their online marketing needs. "More and more companies are responding to our proven reputation in the industry. They know they can depend on us for consistent results, support and of course, innovation," states Oneupweb founder and CEO Lisa Wehr.
New and current clients are also responding to Oneupweb's newly enhanced menu of services. "Although search is a vital piece of the online marketing mix, our clients need assistance in other areas as well," says Wehr. "We've answered that need. Integrated online marketing is about taking a holistic approach towards all marketable areas of a website. From usability analysis to media placement and podcast production and promotion, each naturally complements any search engine optimization (SEO) or search engine marketing (SEM) initiative—and vice versa."
Oneupweb continues to celebrate its corporate growth, is proud to serve these new clients and honored to be a part of all existing client success.
About Oneupweb
Oneupweb creates integrated online marketing plans that include natural search engine optimization, paid search marketing, mobile search marketing, online marketing research, marketing analytics, online advertising creative and online media services. An award-winning firm, Oneupweb was named a 2006 Michigan Top 50 Company to Watch and is the only two-time winner of the prestigious ClickZ Best Search Engine Marketing Vendor Award. CEO, Lisa Wehr, an Ernst & Young Entrepreneur of the Year, has been named to BtoB Magazine's Who's Who List twice and recognized as a Leader & Innovator by Lawrence Technological University. The company publishes an SEO / SEM newsletter Online Marketing Brief™ , blog and weekly podcast, StraightUpSearch.com. Oneupweb is a privately held company located in Michigan. For more information on Oneupweb, please contact 231.256.9811 or visit Oneupweb.com.
###