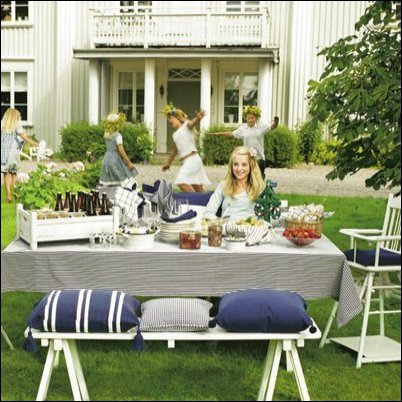 We feel we have an extensive range of products for all homes and ages. But our customers have also been requesting Scandinavian designed clothes and jewelry, so we are extending our offering even further by shortly launching an exciting new line
Miami, FL (PRWEB) May 11, 2006 –
Announcing the recent launch of NORDICetc.com – Scandinavian design home décor online. Founders Petra King and Mats Olsson, two Swedes transplanted to Miami, found it difficult to find well designed Scandinavian household goods at reasonable prices. Both had previous careers in multinational corporations and decided to set up NORDICetc.com, importing unique, affordable Scandinavian goods.
"We both have a passion for interior design and we missed the extensive selection available in Sweden. Our objective was to find boutique design companies producing high quality products that hadn't yet reached the US market," says Petra King, one of the two founders. "Scandinavia is filled with contemporary household goods that everyone can afford and we were surprised to discover how traditional and expensive things were here in comparison."
NORDICetc launched in April and the response has been tremendous. Swedes from all over the US are finding the Scandinavian design online shop. A customer from Dallas expressed her enthusiasm by saying "Thank you for such a wonderful shop! It is so difficult to find fun things for my family that not everyone already has or that is not by IKEA"
At NORDICetc you can find everything from home décor, kitchenware, beach bags, toddler dinnerware, candle holders, fabrics and textiles, toys and accessories. "We feel we have an extensive range of products for all homes and ages. But our customers have also been requesting Scandinavian designed clothes and jewelry, so we are extending our offering even further by shortly launching an exciting new line," says Mats Olsson.
For additional information on NORDICetc, the products, suppliers or the founders, contact Petra King, Mats Olsson or visit http://www.nordicetc.com.
Contacts:
Petra King and Mats Olsson
NORDIC etc
786-210-5485
Fax: 305-361-9513
Email: marketing @ nordicetc.com
###