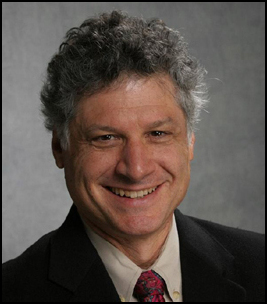 New Way to Beat Credit Card Debt
Burbank, CA (PRWEB) May 12, 2006
The same week Consumer Advocate Cardratings.com Endorsed "Balance Transfer Magic" as the "New Way to Beat Credit Card Debt," national educational giant The Learning Annex agreed to sponsor classes in "Balance Transfer Magic" starting May 22, in Los Angeles.
"After nine years of consumer advocacy in the credit card area, we know a good product when we see it." says Curtis Arnold, publicity director of Cardratings.com. "We quickly realized "BalanceTransferMagic" was an important e-book and method for credit card consumers, which is why we are featuring it our May newsletter and as a permanent part of our website."
CardRatings.com began business in 1998. Since then, it has become one of the most respected credit card consumer websites and currently offers more than 20,000 credit card reviews. In addition to screening and recommending resources like "Balance Transfer Magic," Cardratings.com provides information and access about low interest rate credit cards. "The strong reputation and consumer friendly history of Cardratings.com makes their endorsement truly meaningful" said "Balance Transfer Magic" author Lawrence D. Goldberg.
The Cardratings.com endorsement was followed quickly by the Learning Annex decision to sponsor classes on "Balance Transfer Magic" taught by Mr. Goldberg in the key Los Angeles market. "We do our best to bring cutting edge financial information to our customers, said Tracey Wise, Program Director of The Los Angeles Learning Annex, which recently produced their 8th Real Estate Wealth Expo - the largest consumer show of its kind. Over 70 real estate and finance experts, as well as keynote speakers including Donald Trump, Rich Dad, Poor Dad's Robert Kiyosaki, and Suze Orman, addressed sold-out crowds of 21,000 - 64,000 in New York, Dallas, San Francisco, Chicago, Atlanta and Los Angeles.
"We think Mr. Goldberg's class will be in great demand, considering the 40-50 million people who need help with credit card debt. Plus, this class will show people how to use their credit cards in more sophisticated ways."
The "Balance Transfer Magic" e-book and access to the http://www.balancetransfermagic.com website and its debt fighting tools is included in the $49 class tuition. Visitors to the site can also get a $10 off coupon for the Learning Annex class.
"What most excites me about teaching at the Learning Annex" said author Goldberg, is seeing someone grasp the concept "Balance Transfer Magic" presents, and realizing in that moment that they will transform their financial well being. The idea of inspiring and making available the technology which can quickly transform someone's financial picture from dire to healthy is truly exciting and fulfilling."
"The Learning Annex has been providing that kind of education to thousands of people for many years. I have taken several classes there myself, and I am proud and honored to be working with the Learning Annex."
"Balance Transfer Magic" is the first book publication from "No Free Lunch Distributors," the book and media seller known for saving video interviews of Author/Philosopher Ayn Rand from obscurity. The quickly growing success of "Balance Transfer Magic" has led No Free Lunch to expand its book publication plans. "We have two more e-books in the works for this year so far, both on money related matters. People want effective, easy to understand information that saves them time and makes them money."
"And that is exactly what our e-books provide."
###