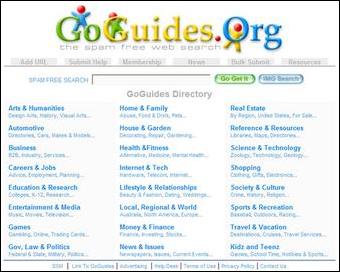 Middlesboro, KY (PRWEB) May 12, 2006
Is link building important to the success of a website? The answer is absolutely "yes." Websites with few inbound links normally rank lower in search engine results, see less traffic due to poor linking, and spiders find it difficult to find and index them.
For a website to be truly successful and reach full traffic potential, it is essential to have a link-building program in place. This article discusses where a website should be submitted, covers some basic link-building tips, and helps to plan a link-building campaign.
If a website is new and in need of immediate traffic, a good first step is to consider advertising with one of the three biggest search engines, Google, Yahoo! or MSN. Each search engine offers a unique program in which websites appear in search results for specific keywords. This is the fastest way to get immediate traffic.
To begin a link-building campaign, a website should be submitted to the most important directories such as http://www.goguides.org, http://www.botw.org, http://www.gimpsy.com, http://www.dataspear.com, http://www.tygo.com, http://www.joeant.com, and http://www.dmoz.org, to name a few. These directories are important because they have editorial review procedures in place when approving or declining website submissions. Websites undergo editorial review because a submission must meet specific guidelines before addition to the database. Without editorial review, a database can easily become "spammy" and lose its value to the end user and the search engine spiders that crawl it. Those directories also have their own unique traffic and offer a search engine-friendly listing for websites. This is important so that a website can be listed in clean neighborhoods that are easily "crawlable" by the search engines.
GoGuides.Org offers a clean neighborhood for website listing due to the editorial review procedures that a submission must pass through before being included in the database. GoGuides uses Google sitemaps to alert Google of new content, allows popular search engines to spider their database, and is an authoritative directory that sends quality traffic to a listing. Therefore, listing a site in that directory as well as other important directories is highly recommended.
Some directories charge a one-time or recurring fee. This is a good investment and means receiving a link from a credible source. Free directories cannot offer a timely editorial review because of the sheer volume of submissions. The key to this is to get quality links in a timely manner, and means being willing to invest some money in order to properly promote the website in popular directories. Here's a list of directories as a starting point: http://www.goguides.org/topic/8241.html
The next step is creating a "links page" and seeking quality link partners. This means emailing website owners that offer similar types of products or services in order to request a link exchange. At first thought, linking to a website that offers the same type of product or service may sound counterproductive, but the opposite is true. Links from related websites can bring quality traffic for years to come.
A link page should be added to the site map or navigation structure so that people can easily find and navigate the links. Making the link page easily accessible will also encourage other potential link partners to exchange links. Building a good link page also means that people may even bookmark the page and use it as a reference point. Remember to keep the links related to the product or services on offer because it makes the link page more topic relevant to the particular industry.
It's also important to set a schedule for link building. The more new the website, the more time should be spent on the link-building campaign, which may mean hiring a reputable SEO company to do the work if there's not the time. A good benchmark is spending enough time to secure at least 1,000 industry-related links. Then, having reached this target, spend at least one hour per week seeking out new link partners. The more inbound links, the more traffic received.
To further develop website links, read other articles on link building to stay current with link building trends and strategies. Metaphorically speaking, the internet is a landscape that is constantly changing and evolving. It is essential to adapt to this new environment and adjust strategy accordingly.
About the Author: Robert Barger is the President of GoGuides, Inc., an internet directory he founded in 2001. Robert has been attending ITT Technical Institute working towards his degree in Software Applications & Programming. Robert was also a volunteer editor for the Go.Com GoGuides project (which was owned and operated by Disney) in 2000. Over the years, Robert has been instrumental in building the GoGuides Directory into one of the most popular and respected directories on the internet, serving millions of searches annually to the public.