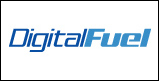 With ServiceFlow powered by NetWeaver, we give enterprises visibility into their global business processes across SAP platforms
Orlando, FL (PRWEB) May 12, 2006
Digital Fuel, the leader in software solutions for the management of service level agreements (SLAs) and service cost management, today announced its ServiceFlow™ SLA Management solution powered by NetWeaver for immediate availability to SAP customers. Digital Fuel will highlight its new SLA Management solution at SAPPHIRE '06, SAP® AG's international customer conference, taking place May 16-18, 2006 at the Orange County Convention Center in Orlando, Florida. Through its strategic partnership with SAP, Digital Fuel will demonstrate how Digital Fuel ServiceFlow™ can help SAP customers quickly automate the management of IT and business process services to drive increased business value. Conference participants can schedule a time to meet with Digital Fuel by clicking here.
Based on the open architecture of the SAP NetWeaver® platform, Digital Fuel ServiceFlow manages service level agreements (SLAs) and contract obligations throughout the business and IT service governance life cycle. Leveraging the power of NetWeaver, Digital Fuel enables SAP customers to control the quality and cost of outsourced services and integrate outsourcing into a company wide services and governance strategy.
The Digital Fuel offering includes pre-configured key performance indicators (KPIs), reports, and requisite data extracts, which means fast deployment. In addition, with Digital Fuel's Visual Modeling, KPIs and metrics can easily expanded, without programming.
Digital Fuel's ServiceFlow SLA Management is fully integrated with SAP NetWeaver, augmenting SAP business applications to:
Deliver incremental business value quickly,
Leverage pre-configured SAP content,
Immediately improve service delivery,
Accurately allocate service costs,
Enhance trust in service relationships.
"With ServiceFlow powered by NetWeaver, we give enterprises visibility into their global business processes across SAP platforms," said Yisrael Dancziger, CEO of Digital Fuel. "This increased visibility enables our customers to greatly reduce their cost to serve, while making business process performance and service quality more transparent to its business users."
Digital Fuel ServiceFlow and the SAP NetWeaver platform combine the flexibility of multi-vendor services management with the power of an integral SAP solution that facilitates the integration and alignment of people, information and business processes across organizational and technological boundaries while reducing total cost of ownership. The strategic partnership between Digital Fuel and SAP allows joint customers to quickly automate the management of IT and business process services with ServiceFlow on SAP's comprehensive integration and application platform.
Built on the SAP NetWeaver platform, Digital Fuel ServiceFlow leverages the SAP NetWeaver Application Server, SAP NetWeaver Exchange Infrastructure components and mySAP Business Suite solutions to comprehensively manage any SAP-based business or IT service. Since ServiceFlow dashboards are built into the SAP NetWeaver Portal component, customers reduce total cost of ownership by managing both SAP and mixed-vendor services from a single standard company-wide platform.
About Digital Fuel
Digital Fuel is the leading provider of SLA management and service cost management solutions, helping service providers and shared services organizations manage the performance, financial, and regulatory aspects of IT and business services. Digital Fuel has the largest deployments for SLA and service cost management in the world, with thousands of concurrent users, SLAs, KPIs and metrics. With Digital Fuel's patented visual approach, customers are deployed rapidly to quickly drive value from automating the management of service level agreements with their customers and vendors. ServiceFlow manages billions in business and IT services for global companies such as Procter & Gamble, General Electric, Cummins, IBM, Siemens Business Services, O2, Atos Origin, and CSC. Digital Fuel is headquartered in San Mateo, California, with offices across North America and Europe. Learn more at http://www.digitalfuel.com .
###