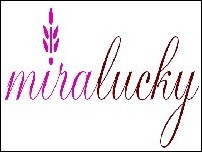 How Hollywood Pampers Their Young
Temecula, CA (PRWEB) May 15, 2006
After her products' appearance on women's portals ivillage.com, SheUnlimited.com, StyleBakery.com, and SheFinds.com, Mira Masukawa was inundated with e-mail inquires and Web orders for her relatively new line of organic baby care products.
"Since the feature of our products on these wonderful women's sites we have been experiencing great demand for them. We are happy to be fulfilling a need in the organic community. Many moms now want only natural products to pamper their babies with and don't want to mask their child's own sweet baby smell with the heavy perfumes found in commercial products," said Mira of the sudden interest in her baby care line. Although, the product line is small, this turned out to be an advantage rather than a drawback for the growing company. "The smallness of our line works in our favor, as we are able to focus our attention on fulfilling orders promptly and keeping the quality of our products extremely high. As we add new items, they are very well researched, and not rushed to market, so we know that our customers are getting only the very best."
In addition to the sudden interest on women's Web communities, the products have been experiencing a lot of attention on parenting portals as well. Web sites such as L.A.Pregnancy.com, The Mommy Times, Tot Trends Weekly, and Mommies With Style have all featured or covered Mira Lucky products in the last year. Mira had this to say about all the attention her company has been getting these days, "We are so happy that mom sites are showing a strong interest in us and our products. We feel great about creating baby care items that not only work and smell great but that are also environmentally conscious and healthy for babies. With all the artificial dyes and chemicals that children are exposed to in their environment, we are proud that our products are all natural, vegan and organic in structure. I not only created them for my own child, but my husband and I use them exclusively for his skin and hair care."
Mira Lucky Baby Care was "born" in 2004 when Mira Masukawa could not find anything on the market that smelled good without covering up her son's baby sweet smell. She also wanted a product that was organic, vegan based and sulphate free. Not being able to find such a product she decided to create one herself. What she ended up with was a lightly scented, vegan Shampoo and body wash that fit the bill perfectly. The success of Lucky Ducky Shampoo and Baby Wash caused her to create a similarly made baby lotion which was also a big hit. After receiving overwhelming requests for her newly created products from friends and family, the company decided to go "live" with their e-commerce Web site in June of 2005. After testing the product and loving it, specialty grocer chain Bristol Farms picked up the line for sale in all of their California locations in January of 2006. The stores have been experiencing sell out of the product on a regular basis.
Environmentally conscious celebrity moms, who want only the best for their little tykes, have also picked up on the trend and are scooping up Mira's products. Once the word got out that Gwen Stefani and Courtney Cox were gifted with Lucky Ducky and Lucky In Love, the calls really started to come in. Any mom who believes that nothing but the purest ingredients should touch their baby's delicate skin would love these products. Their cruelty- and toxin-free status is just the tip of the iceberg. Mira Lucky products also smell great and contain only the finest organic ingredients known to wash, moisturize and protect the skin gently.
Moms have also been purchasing extra bottles of Lucky Ducky and Lucky In Love for themselves, to gently cleanse and moisturize their own skin organically. Word is also spreading about the newest addition to Mira's line, Lucky Dreams. This facial cream, made especially for moms, is said to smooth the skin and reduce the appearance of fine lines all while smelling deliciously like French Almond biscotti. It is often difficult to find products out there that are well made, do what they are supposed to, and are organic. These are products you can feel good about using on your children, your self, and in the home because they do not contain any skin irritating, and environmentally polluting sulphates.
The Mira Lucky Body Care Line is as follows:
Lucky Ducky Shampoo and Body Wash is safe and gentle enough to use every day to bathe even the youngest of babies. Toddlers, with their burgeoning independent streak, love the easy to use "I can do it myself" pump. They also love the great scent and adorable ducky logo.
Lucky In Love is a lightly scented, non-drying and non-greasy baby lotion with the same dedication to using organic ingredients in it's formula as Lucky Ducky. It's like no other baby lotion on the market.
Lucky Dreams is a specialty facial cream made specifically for moms. It is an alpha-hydroxy formula that rejuvenates and exfoliates weary skin and is also made with organic, certified vegan, cruelly and toxin free ingredients.
Lucky Ducky, Lucky In Love and Lucky Dreams can be found at all Bristol Farms stores, select Sprouts Grocery Stores, and specialty boutiques throughout the country. They may also be purchased directly online at http://www.MiraLucky.com.
Ivillage features Mira Lucky in "How Hollywood Pampers Their Young" (http://301url.com/miralucky)
She Unlimited Network Interview's Mira Masukawa, founder of Mira Lucky (http://www.sheunlimited.com/forums/showthread.php?t=4266)
###