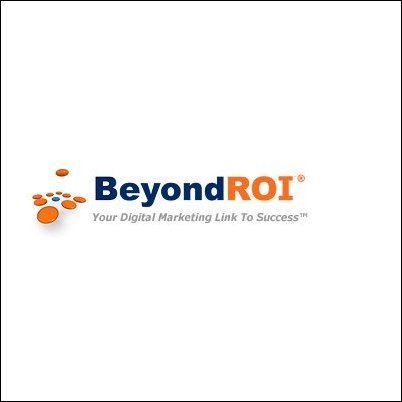 Hallandale, FL (PRWEB) May 17, 2006
The South Florida Interactive Marketing Association (SFIMA) recognized the website marketing company, BeyondROI, with the South Florida Interactive Excellence Award for Most Effective Search Engine Marketing Program – as a finalist in the First Annual Modem Media South Florida Interactive Excellence Awards (SoFIE) sponsored by AOL.
BeyondROI was presented with the award during the SoFIE Awards Gala – a dinner and awards ceremony was held at the Seminole Hard Rock Hotel & Casino in Hollywood, Fla., which was attended by more than 300 industry and marketing executives.
These awards were handed out as part of the 2005 South Florida Interactive Excellence Awards Competition, the first event of its kind in South Florida. The SoFIE Awards were created to showcase companies and individuals located in Florida who demonstrate thought leadership, superior execution, and innovation in the field of website marketing. The objective of the SoFIE Awards is to encourage creative, innovative, and measurable interactive marketing programs by sharing industry best practices with others in the Florida business community.
This year's contest attracted nearly 100 entries from companies and agencies throughout Florida. A team of experts including representatives from academia, media and non-local interactive practitioners acted as judges for this event.
About BeyondROI (http://www.beyondroi.com):
BeyondROI® is a leading provider of website marketing services and emerging technologies. More than one thousand brands, across diverse market sectors, have employed BeyondROI interactive marketing services such as Paid Search Management™, Beyond Paid Inclusion™, SMB Paid Search™, BeyondKeywords™, BeyondTracking™ and BeyondSEO™ to more effectively reach their target audience, close more business, and improve customer loyalty.
BeyondROI is headquartered in Hallandale, Florida and can be reached at 954.456.5000, info @ beyondroi.com or http://www.beyondroi.com.
Media and corporate contact:
Stacey Wong
954.456.5000 ext. 229
swong @ beyondroi.com
###