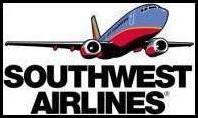 Dallas, TX (PRWEB) May 17, 2006
At the Southwest Airlines (NYSE: LUV) Annual Shareholders' Meeting today, Vice Chairman and Chief Executive Officer Gary Kelly attributed the airline's success in 2005 to the hard-working Employees of Southwest Airlines and emphasized Southwest's position of being the Low Fare Leader.
"Not only are we the Low Fare Leader in the U.S., we are the Low Cost producer in the U.S.," Kelly said. "Our People achieve that distinction by working smarter and harder than our competitors and by being the most efficient airline in America. That earns our People job security and handsome compensation and, for our Shareholders, something they're not accustomed to in the airline industry -- profits, not losses or bankruptcy."
Kelly announced, "To reward our Shareholders, our Board of Directors today declared our 119th consecutive quarterly dividend of $.0045 per share, to be paid on June 29, 2006 to Shareholders of record on June 8, 2006. In addition, the Board authorized a new repurchase program to acquire up to $300 million of the Company's common stock. Based on yesterday's close price of $16.17, this represents approximately 18.6 million shares of common stock. This new authorization is in addition to the buyback program the Company initiated in January, which we completed in April. Under that program, we repurchased 17.8 million shares. The Board's new authorization is in recognition of our strong balance sheet, positive cash flow outlook, and the Company's ongoing commitment to maximize Shareholder value."
Repurchases will be made in accordance with applicable securities laws in the open market or in private transactions, from time to time, depending on market conditions, and may be discontinued at any time. Southwest has approximately 800 million shares of common stock outstanding. Any shares that are repurchased may be retired or used to fund the Company's Employee stock plans.
In voting matters at today's meeting, Dallas businessman David Biegler was elected to the Board of Directors for a one-year term expiring in 2007. Shareholders re-elected Southwest Airlines' President Colleen Barrett, Southwest Airlines' Chief Executive Officer and Vice Chairman Gary Kelly, John Montford, William Cunningham, Louis Caldera, and Nancy Loeffler as Directors for one-year terms expiring in 2007. Both Rollin King and June Morris retired today from the Board of Directors.
Shareholders also approved an amendment to the Company's Employee Stock Purchase Plan reserving an additional seven million shares for issuance under the plan, and ratified the selection of Ernst & Young LLP as the Company's independent auditors for the fiscal year ending December 31, 2006. A Shareholder proposal recommending adoption of a simple majority shareholder vote requirement received a vote of 61 percent of shares outstanding in favor.
A broadcast from today's Annual Shareholders' Meeting is available at http://www.southwest.com/jp/luvhome.shtml?src=PR_SH_051706 .
Contact:
Public Relations of Southwest Airlines
+1-214-792-4847
# # #