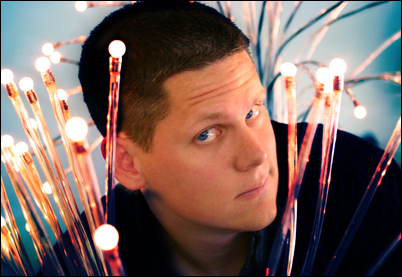 Top 10 Things to Know About Viral Marketing
Orlando, Fla (PRWEB) May 19, 2006
Number one on iTunes for Internet Marketing, leading podcast show "Internet Marketing Voodoo" features CareerBuilder.com's Richard Castellini, vice president of consumer marketing, to provide success strategies for viral marketing campaigns. In a one-on-one interview with host Ted Murphy, Castellini details their award winning "Monk-e-mail" viral campaign that drove millions to send e-mails about talking chimpanzees.
"We had an increase in traffic on average of an additional million unique visitors or so a month," said Castellini. "This year we're going to grow our business by well over $100 million dollars." Visitors to http://www.monk-e-mail.com choose a chimp, dress them with accessories from cucumber eyes to wigs and cigars, select a background location and record a personalized greeting to send to family and friends.
Along with CareerBuilder.com's "Monk-e-mail", MindComet received an induction into the Viral Marketing Hall of Fame 2006 for reaching millions in the blogosphere with the viral campaign BloginSpace.com. Launched in July of 2005, the site http://whttp://www.BloginSpace.com saw over one million unique visitors in less than one month.
Free Internet marketing resources can be found alongside each of the podcasts hosted at http://internetmarketingvoodoo.com, including the "Top 10 Things to Know About Viral Marketing" and "Viral Marketing," a white paper defining the marketing tactics that have the potential to spread across traditional and online media vehicles.
The podcast featuring Castellini marks Internet Marketing Voodoo's 15th episode. Previous podcasts include Internet marketing strategies for email marketing, blogging, search engine marketing and social networks. The show has hosted prestigious industry leaders from Intuit, Hitachi Data Systems, iHispanic Marketing Group, eMarketer, 1to1 Media and 360i.
Listen to the podcast at http://www.internetmarketingvoodoo.com or subscribe to Internet Marketing Voodoo in iTunes.
About MindComet
MindComet is the leading Internet marketing agency specializing in leveraging and integrating online media vehicles into strategic solutions that optimize customer relationships. Services surround interactive and Internet marketing including email marketing, search engine marketing, podcast marketing, corporate blogging, social networks, viral marketing and Web sites. The core of MindComet focuses on individualizing and personalizing the customer experience to build upon customer dialogues that build brand equity, increase conversion rates and extend the lifetime value of each relationship. For information on MindComet's Internet marketing services visit http://www.mindcomet.com.
###