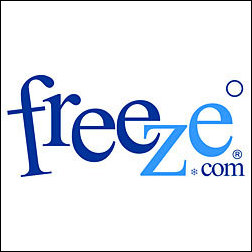 This year's finalists are true visionaries who have contributed to economic growth, innovation, and cutting-edge products and services
St. Cloud, MN (PRWEB) May 20, 2006
Ernst & Young announced that the Webers are finalists for the Ernst & Young Entrepreneur Of The Year® 2006 Award. According to Ernst & Young, the awards program was designed to recognize outstanding entrepreneurs on a regional, national and global level who are building and leading dynamic and growing businesses. Robert, Ryan and Aaron Weber were selected as finalists by a panel of independent judges. Award winners will be announced at a gala at the Marriott City Center in downtown Minneapolis on June 6th.
"I am deeply honored to be named as a finalist in the Ernst & Young Entrepreneur of the Year program," said Robert Weber. "Our success would not have happened without our incredible team of Internet experts -- and our clients, who include some of the nation's most savvy marketers. Our mission is to continually improve our products and systems so that they provide the greatest return to our customers with the least amount of risk. This philosophy has allowed us to grow our business from our initial formation to $25 Million in annual sales in our first five years. We have now grown to employ over 50 people in St. Cloud, and are targeting an additional 20 to 30 hires throughout the rest of 2006."
The Ernst & Young Entrepreneur Of The Year awards are given to entrepreneurs who have demonstrated excellence and extraordinary success in such areas as innovation, financial performance, and personal commitment to their businesses and communities. "This year's finalists are true visionaries who have contributed to economic growth, innovation, and cutting-edge products and services," said William Miller, partner at Ernst & Young and leader of the company's Strategic Growth Markets practice, in a statement.
About Freeze.com, LLC
Freeze.com, LLC is a specialist in online marketing services utilizing over 80 million registered users. Since 2001 Freeze.com has been a leading provider of results-based interactive marketing services. Much of the company's success is due to the promotion of screensavers through its websites, Freeze.com, ScreenSaver.com and Wallpapers.com, as well as thousands of sites throughout the Internet. The June, 2004, Entrepreneur magazine ranked Freeze.com as the 31st fastest-growing new business in the U.S. according to D&B records and internal documents. For more information contact support @ freeze.com.
###