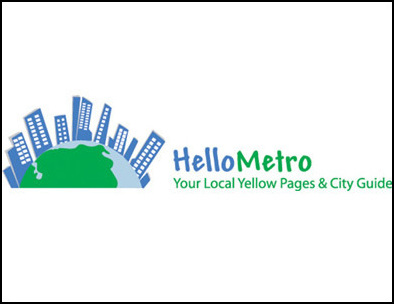 Internally, we have stayed efficient, with only five employees who are incredibly focused on our online audience's needs and wants.
Jeffersonville, IN (PRWEB) May 18, 2006 –-
HelloBoston.com, HelloChicago.com, HelloDenver.com. HelloMetro.com today announced that it that it had a record-setting month in April, saying hello to more than 3 million unique visitors logging on to its more than 550 individual city websites. Currently operating more than 300 sites in the U.S. and 200 international sites in most major metropolitan areas worldwide, the company attributes its success to operating the only locally-oriented informational websites in the top three city information portals on the web.
"We have developed a niche that is increasingly becoming more and more valuable to business travelers, vacation planners and local citizens looking for event, weather, directory and other pertinent information specific to their city," said Clark Scott, President and CEO of HelloMetro.com. "We are finding that online audiences don't want one big, complicated site when they're looking for information about a city. Local content and local search is where it's at and we are filling that need with our locally-oriented city information websites."
HelloMetro.com has increased traffic to its websites at a rate of 10% each month over the last 24 months. These increases have followed enhancements for all individual city sites including the addition of free local artist photo galleries and free local original music postings. In only four months, more than 1,200 local artists in cities around the world have uploaded more than 14,000 images and more than 2,400 original songs have been uploaded by musicians in many cities. In essence, the local HelloMetro.com sites have given artists and musicians an opportunity to share their work with worldwide audiences at no charge to the users.
Within the past year, the company also purchased a Yellow Pages database which has since been customized to allow directory searches by zip code and area code. In addition to the Yellow Pages, all HelloMetro.com websites also include a searchable local White Pages directory, job service and real estate information link, up-to-date area lottery results, local weather and sports scores, area restaurant and attraction guides, local history guides, movie showtimes, and printable city brochures, maps and event calendars.
"Because our content is becoming more and more user-driven, we have been able to continuously drive traffic to our websites," continued Scott. "Internally, we have stayed efficient, with only five employees who are incredibly focused on our online audience's needs and wants."
HelloMetro.com predicts continued growth in the coming years as a result of adding more site enhancements and upgrades, with a soon-to-be announced local blogging feature. Individuals in the same cities will be able to log on at no cost and share experiences or get recommendations on local topics or points of interest. Another new section of the individual city websites that will be added in the near future will be devoted to online small business promotion and growth. New small business features will include a MySpace.com-like site that allows small business owners to create customized websites within each city guide. Besides allowing small businesses to have a free online presence, the primary benefit of this new feature is the large amount of built-in online traffic will allow small businesses to hit the ground running.
A listing of all 550 HelloMetro.com websites can be found at http://www.HelloMetro.com or for individual city websites, type in the URL "Hello" plus "Your City Name" plus ".com" (i.e., http://www.HelloNewYork.com, http://www.HelloOrlando.com).
About HelloMetro.com
As we have said for 5 years now, the future of the Internet is "Local." HelloMetro.com offers users the opportunity to get to know a city through local history, attractions, real estate, jobs, Yellow Pages, local resources and other partner sites that provide the most complete and up-to-date information in their particular subject areas. Unlike cluttered city portals that blast online audiences with irrelevant advertising information, HelloMetro.com uniquely dedicates each city site to the flavor of the individual location. The company currently operates 550 locally-oriented city information websites worldwide (i.e., http://www.HelloSeattle.com, http://www.HelloMiami.com, http://www.HelloLouisville.com , http://www.HelloNewYork.com , http://www.HelloSanFrancisco.com, http://www.HelloTokyo.com, http://www.HelloParis.com). HelloMetro.com regularly ranks in the top three city searches with competitors including CitySearch.com, YellowPages.com, Google.com (Local Search) and Microsoft's new Local.Live.com
###