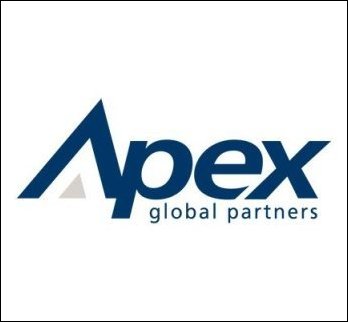 Apex Global is a leader in client service, product innovation and the use of technology to enhance communication and service between clients and insurance company providers, and I look forward to building on this successful pattern in the future
Dallas, Texas (PRWEB) May 22, 2006
Apex Global Partners, a private insurance brokerage firm providing insurance, risk management and employee benefits services to medium to large corporate clients, has announced the appointment of Sam Patterson as President of its Texas-based operating company, Apex Partners LP.
"Apex Global is a leader in client service, product innovation and the use of technology to enhance communication and service between clients and insurance company providers, and I look forward to building on this successful pattern in the future," says Patterson.
In his new role, Patterson will be responsible for Apex's operations throughout Texas, including the North Central operations based in Dallas and the South Central operations based in Houston.
"Having Sam Patterson join the Apex team gives us a great boost in our rapid expansion in the Texas marketplace. Sam's management and marketing expertise will allow us to accelerate our growth and add to our client service and product deliverables," says Gary R Griffith, Chairman and CEO of Apex Global. "Sam's unique executive experience, which includes substantial experience in the property and casualty and risk management sector as well as employee benefits, fits very well with the Apex Global business model."
Prior to joining Apex Global, Patterson was a Division President for USI and President and Chief operating Officer of United Healthcare of Louisiana and Mississippi. In addition, he has also served as the President and Chief Operating officer of Birman Managed Care and as the Vice President and Chief Marketing Officer for Foundation Health Systems, following fourteen years with the CIGNA Corporation.
Apex Global Partners is one of the country's leading privately held insurance brokerage firms and currently operates in the Southwestern and New England marketplaces. Apex Global was founded in 2003 and provides insurance, risk management and employee benefits services to medium to large corporate clients. Apex Global's corporate headquarters are located in Dallas, Texas.
For More Information Contact:
Fran Simpson-Director of Administration
Apex Global Partners
2301 Cedar Springs Road
Suite 450
Dallas, Texas 75201
214 871 0404
http://www.apexglobalpartners.com/
# # #