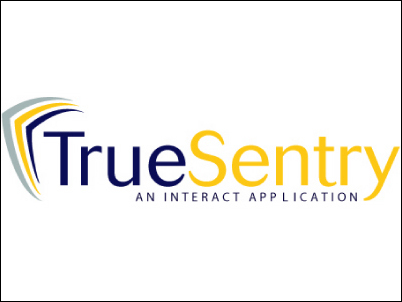 There are no current standards of video surveillance technology in the business, which is the key solution to improving safety onboard vessels.
Winston Salem, NC (PRWEB) May 22, 2006
Winston-Salem, NC (PRWEB) May 22, 2006 -- InterAct Public Safety Systems, a leading provider of public safety and homeland security information technology solutions used by local, state, national, and international government agencies, today announced a partnership with Creative Cruise Projects International. The partnership will bring a new standard of safety to the Cruise Ship Industry with advanced digital video surveillance technology by TrueSentry.
The TrueSentry digital video surveillance system offers significant safety benefits for incident response and prevention to the cruise ship industry. Cruise officials can be notified considerably faster in the case of adverse situations or emergencies, while having the additional resources to review crime or accident scenes after the fact, to assess what preventative measures could have been taken.
Amidst recent allegations that the cruise ship industry has been negligent in passenger safety, the Coast Guard, The National Transportation Safety Board, and other major players in the cruise ship industry are under pressure to reevaluate their safety requirements. Although, statistically, the number of cruise ship accidents reported annually is low, a recurrence of widely publicized events has made higher safety standards in the cruise ship industry a necessity.
"After several tragic and likely preventable events, cruise ship executives are eager to raise the bar in safety. There is an evident urgency to instill advanced technology that can improve response time in the event of an emergency, as well as technology that would leave a clear trail as to what event took place, and what, specifically, could have been done to prevent the incident," said President of Creative Cruise Projects International, Arnold Deutschl. "There are no current standards of video surveillance technology in the business, which is the key solution to improving safety onboard vessels."
Current cruise ship safety measures include meeting the requirements set forth by the Coast Guard, with annual inspections to ensure all regulations have been met. The precautions include fire prevention, lifesaving equipment requirements, vessel control, and ship navigation regulations. Any ship attempting to pick up passengers at U.S. Ports must also enforce the requirements established by the International Convention for the Safety of Life at Seas (SOLAS), with the added regulations of crewing/crew competency as well as safety management and environmental protection.
"TrueSentry technology will certainly be advantageous to the cruise ship industry. After recent evaluations of safety onboard the vessels, the National Transportation Safety Board is eager to make improvements in the current standard of security measures," said Peter Quintas, Senior Vice President of Surveillance Solutions at InterAct. "With our surveillance system, officials will be able to immediately detect adverse situations while en route instead of trying to put together pieces after the fact."
TrueSentry is eager to introduce the new software to an international audience in order to mobilize technology that far surpasses traditional security surveillance. TrueSentry's built-in video analytics have the ability to recognize up to 35 pre-set scenarios to detect potential situations, including the capacity to distinguish between humans and environmental backgrounds. Upon violation of a set trigger, which may include motion and door sensors, restricted area breaches, or loitering in one area, the video cameras focus in on the site and automatically alert authorities or staff monitoring the cameras with visual and audible queues. The situation is recorded and tagged in the archive as an incident for easier review in the future eliminating the need to wade through hours of video tape in hopes that a camera captured any meaningful information.
To learn more about TrueSentry, visit http://www.truesentry.com.
About InterAct
Since 1975, InterAct Public Safety Systems has led the industry in providing both stand-alone and fully integrated mission-critical public safety and homeland security systems and products. As the pioneers of the first triple screen E911 system over 20 years ago, InterAct understands real-world demands and provides real-world solutions. Our 9-1-1 systems revolutionized the handling of information by public safety agencies, and how first-responders carry out their missions. Through our additional Record Management solution, agencies have the ability to quickly extract, filter and share information to better manage their internal information processes. InterAct also makes it possible for first responders from a variety of law enforcement agencies and state and local jurisdictions to gather and share information quickly and accurately, using our suite of data sharing, security, and emergency management systems. For more information, please visit us on the Web at http://www.interact911.com/ or call 1-800-768-3911.
About Creative Cruise Projects International:
For additional information please visit http://www.creativecruiseprojects.com or call 1-954-893-0760.
# # #