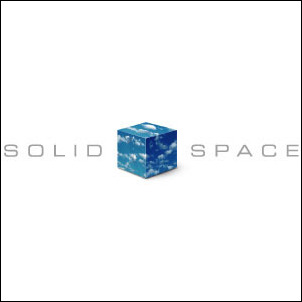 SolidSpace's evolution has always been based on the changing needs of our customers
Winston Salem, NC (PRWEB) May 22, 2006
Winston-Salem, NC (PRWEB) May 22, 2006 -- SolidSpace LLC, a leading provider of intuitive web-based collaborative software technologies, today announced that SilkRoad Equity, LLC has expanded its capital investment in the company. On the heels of record profitability in 2005, the additional funds will be used to further expand the company and support the creation of a more dynamic product line.
"SolidSpace's evolution has always been based on the changing needs of our customers," said Jim Capps, president of SolidSpace LLC. "By meeting their demands, we have been able to grow and diversify our offerings. Our success has been a direct result of that and we're excited to be in an even greater position to provide the most powerful collaborative tools to small and mid-sized companies."
The additional funds will bolster the continued development of the company's SolidSuite platform, a suite of software as a service (SAAS) collaboration tools, including podcast management, enterprise chat and IM and survey and poll systems.
Additionally, SolidSpace will also provide back-end capabilities including expense reporting, web conferencing, project management and sales lead tracking. This summer, SolidSpace will also expand its core business of managed services and data center hosting with the debut of SolidWaves, a business-class wireless broadband service for both corporate and residential customers.
All of these enhanced offerings help to further the company's stance as a leading provider of complete, cost-effective, fully-hosted business solutions for small to medium businesses (SMBs). With SolidSpace, SMBs are empowered to take advantage of tools typically only available to large scale corporations at exorbitant costs.
"SilkRoad Equity has always looked to support the most promising and energetic young companies," said Andrew J. "Flip" Filipowski, Executive Chairman and CEO of SilkRoad. "SolidSpace is no exception. We are looking forward to being a part of the company's success as it rises to meet its potential and continues its unprecedented growth."
About SolidSpace, LLC
SolidSpace LLC is a leading provider of web-based collaborative software technologies, along with dynamic hosting infrastructure that includes website, application and database hosting, and managed services. Through the software as a service format, users are empowered to easily maintain a powerful, interactive web presence that boosts visibility and customer attraction. SolidSpace LLC is headquartered in Winston-Salem, N.C., and is a portfolio company of SilkRoad Equity LLC (http://www.silkroadequity.com). SolidSpace divisions include Pendulab, the developer of the AffiliateShop affiliate management products, ChatBlazer Enterprise real-time communications tools and InstantEngage live customers service chat products. For more information, visit http://www.solidspace.com.
About SilkRoad Equity, LLC
SilkRoad Equity, LLC is a private investment firm that acquires businesses in a broad range of industries and manages them for growth and profitability. SilkRoad Equity is located in Winston-Salem, NC and manages investments in the life sciences, media and entertainment, technology and telecommunications sectors. More information on SilkRoad Equity can be found at http://www.silkroadequity.com or by calling 336.201.5100.
###