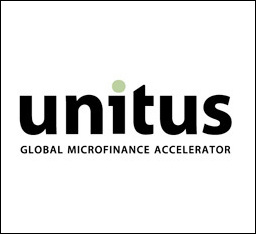 Redmond, WA (PRWEB) May 22, 2006 -—
Unitus, a creator of innovative solutions to global poverty, today announced that Chris Brookfield has joined Unitus Investment Management, a supported organization of Unitus, as Unitus Equity Fund Investment Director. Brookfield will manage the Unitus Equity Fund L.P., an international investment vehicle targeted at microfinance institutions (MFIs) in Asia and Latin America. The Unitus Equity Fund L.P. closed a first-round investment of $8.5 million on March 15, 2006.
Brookfield has been a venture capital and private equity investor for the past eight years. He opened the Seattle office of Northwest Venture Associates (NWVA) in 1999 as Senior Associate. In 2000, NWVA raised NVP III, a $135 million fund, and Brookfield was promoted to Managing Director. NWVA was the most active equity investor in the Pacific Northwest in 2001 and 2002. He left NWVA in 2004 to co-found Open Water Investors with partners Doug Walker, Chairman of REI and retired founder & CEO of WRQ, and Robert Wolfe, Managing Partner of NWVA. Open Water is a private investment company focused on acquisitions of growth companies in the Pacific Northwest. Prior to NWVA, Brookfield was an Associate at Redleaf Venture Management, a Silicon Valley seed stage venture investor. Brookfield has served with the boards of many Northwest companies, including Action Engine, AdRelevance, IPFabrics, NetMotion Wireless and Wireless Services. He graduated with Honors in Geology from Williams College, and lives in Seattle.
First Unitus Equity Fund Investments Announced
On March 27, 2006, the Fund made its initial investment in a microfinance institution with a $470,000 investment in Unitus MFI partner SKS Microfinance. The investment will help SKS, one of India's fastest-growing MFIs, to reach its goal of serving more than 700,000 clients by March 2007. The Fund made a second investment of $291,000 in Unitus's newest MFI partner, Ujjivan, on May 18, 2006, which will enable Ujjivan to provide microfinance to more of India's poor, urban women.
"Around the world there's a huge population of hardworking people trapped in poverty who need credit and other financial services to grow their businesses and improve their lives," said Brookfield. "I'm excited to play a part in solving this problem."
"Chris is a critically important addition to the Unitus team," said Geoff Davis, President and CEO of Unitus. "We're convinced that the microfinance industry must evolve away from the donor-driven model of the past and toward a market-based, sustainable future. The Unitus Equity Fund is therefore a key part of our strategy. Under Chris's leadership, I'm confident the Fund will set the standard for the industry."
About Unitus:
Unitus, Inc. is a nonprofit organization creating innovative solutions to global poverty using a venture capital approach. Unitus dramatically accelerates the growth of microfinance institutions (MFIs) and demonstrates that many MFIs can be run as profitable, large-scale, poverty-focused businesses with links to formal capital markets. As of May 2006, Unitus had nine MFI partners worldwide serving more than 679,000 poor clients. By 2015 Unitus's MFI partners plan to reach 10 million clients in India alone. Based in Redmond, WA, USA, and Bangalore, India, Unitus relies on innovative financial instruments and the financial resources of like-minded individuals and foundations to fulfill its mission. Unitus received the 2006 Fast Company Social Capitalist Award for taking an innovative, business-minded approach to alleviating global poverty. For more information about Unitus, please visit: http://www.unitus.com.
Media Contact:
Robert Lowry
Public Relations Associate
Unitus
Tel: 425-881-2574
###