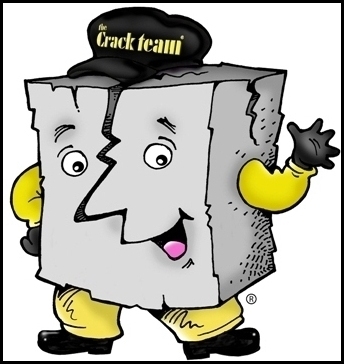 St. Louis, MO (PRWEB) May 22, 2006
The Crack Team, and mascot Mr. Happy Crack, launched its Pittsburgh location just as 14 elementary students made headlines for being suspended for bringing "Happy Crack", a mixture of Kool-Aid and sugar, to their school. Mr. Happy Crack is the celebrated and internationally recognized mascot of The Crack Team, foundation repair specialists since 1985, with locations nationwide.
A controversy surrounds the suspension, which many call an overreaction by the Penn Hills School District.
In a statement, Bob Kodner, president of The Crack Team said, "Given his security detail, I can assure you that no one gets close enough to push Mr. Happy Crack." He went on to comment that "I am living proof that you can be successful regardless of what is on your permanent record."
When asked his feeling on the mascot being referred to as the informal "Happy Crack," Kodner would only respond, "…kids these days."
Mr. Happy Crack has been featured on The Tonight Show with Jay Leno and in the Wall Street Journal among numerous other high-profile national news media. For more information about Mr. Happy Crack or The Crack Team, contact Cary Goldwasser at The Crack Team 866-905-9500 x 301.
# # #