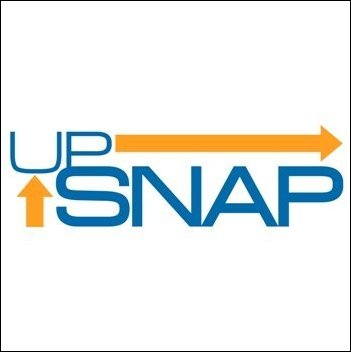 Hurricane Katrina, terrorism, and health concerns like bird flu and mumps outbreak have elevated the public's demand to stay informed.
Davidson, NC (PRWEB) May 23, 2006 -–
UpSNAP, Inc. (OTC:UPSN:OB), the premier provider of free mobile search and live audio entertainment today launched a real-time homeland security alerts service for mobile phones. Now, for the first time, consumers can receive audio alerts on their mobile phones about events impacting their health and safety, including avian bird flu, mumps, and other national security and health concerns.
With terrorism, natural disasters, and public health issues like avian bird flu dominating the headlines, Americans have become more aware of the need for timely information on significant health and security events. Through Alerts USA, audio updates are sent directly to mobile phone users, alerting them on critical events including major terror incidents, public health threats, and disaster updates. Information is derived from a variety of sources including the Department of Homeland Security, Centers for Disease Control, FEMA, and the FBI, and is monitored around the clock, ensuring timely and accurate alerts for consumers.
"Hurricane Katrina, terrorism, and health concerns like bird flu and mumps outbreak have elevated the public's demand to stay informed." said Tony Philipp, President and CEO of UpSNAP. "Our homeland security alerts service ensures that consumers will receive audio updates on critical issues affecting the safety and security of the country."
"Adding our audio security alerts to UpSNAP's premium SMS catalog provides us an additional distribution channel that exceeds 200 million mobile phone users." commented Steven Aukstakalnis, CEO of Alerts USA. "The simplicity of getting content through text messaging makes it easy for consumers to receive our time-sensitive audio content directly to their mobile phones."
UpSNAP's premium Homeland Security Alerts service is available to all mobile phones in the U.S. Mobile phone users can text message the keyword 'usa' to UpSNAP's shortcode – 27627 (2SNAP) to subscribe. They can also subscribe online at http://www.upsnap.com/homeland_security_alerts.php. In addition to security alerts the service also provides a weekly audio updates on homeland security issues and events from the past week.
About UpSNAP, Inc
UpSNAP, Inc. (OTC: UPSN.OB) is the leader in mobile search and live mobile audio entertainment. With a rich library of branded multimedia content and true mobile search technology, UpSNAP effectively delivers compelling text and audio mobile content to consumers from major entertainment companies in sports, news, music, and information.
UpSNAP offers both branded and white-label services that can be licensed by wireless carriers, service providers, and content providers who wish to incorporate text and streaming audio capabilities into their existing product and service offerings. Visit http://www.upsnap.com for more information.
Media Contact:
Dean Shaw
UpSNAP, Inc.
Phone: 704-895-4121
###