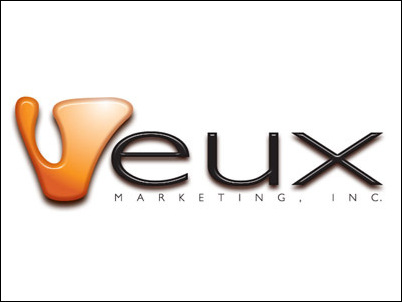 Veux lends a very different perspective which has proven quite effective for our brands
Atlanta, GA (PRWEB) May 23, 2006
Schwan's Bakery, Inc., makers of Mrs. Smith's® pies and Edwards® gourmet desserts, has tapped Veux Marketing, Inc. as general market Agency of Record to provide Public Relations support for its flagship brands. Schwan's is #1 in the U.S. frozen pie category thanks to Mrs. Smith's pies, the #1 seller, and Edwards, which ranks #2.
Bob Trombino, Sr. Director of Marketing & Category Leadership, said Veux brings a new dynamic to its marketing mix. "Veux lends a very different perspective which has proven quite effective for our brands," said Trombino. "Veux's focus is external and they're engaged in overall brand support, new product launches, consumer contests, packaging initiatives and community projects." Last year, Veux supported Mrs. Smith's re-packaging with a tie-in to the American Music Awards and coordinated a Hurricane Katrina and Hurricane Rita Children's Relief program with America's Second Harvest, the nation's largest domestic hunger relief organization. Mrs. Smith's donated desserts to treat 15,000 displaced and needy children and their families.`
Based in Atlanta, the dynamic, two-year-old agency is led by 30-something partners Ken Morris and William Colvard. Prior to co-founding Veux (pronounced "View"), Morris served as a senior art director and creative manager at several agencies. Morris' accounts have included the Walt Disney Company, The Minute Maid Company, Pillsbury, Pennzoil-Quaker State Company, Roy Rogers, Hardees/Carl's Jr. and Denny's Family Restaurants, PUBLIX, Georgia Pacific, Nestlé, Kal-Kan, Food Lion, and the Fortis Family.
Colvard, who holds a degree in business economics, has helped create national integrated marketing campaigns at J. Walter Thompson, Burrell Communications Group, Ryan Partnership, Super Marketing, Inc. and 360, Inc. (now Grey Worldwide). His accounts have included Coca-Cola USA, Heineken, The United States Marine Corps, BellSouth, United Parcel Service, Georgia Power, General Mills, Nestlé, SCANA Energy, Heinz, RJR/Nabisco, and The Clorox Company.
Veux Marketing, Inc. is a full-service firm which provides strategic marketing, promotions, public relations, advertising, in-store marketing, and multicultural marketing solutions. Last month, Veux developed and launched a "Please Pass the Pie" information campaign for Schwan's during the annual Great American Pie Festival in Florida. The campaign forged a partnership between Schwan's and the American Pie Council to support Florida's historic efforts to legislate an official state pie.
For more information contact http://www.veuxmarketing.com or call 404-975-4881.
###