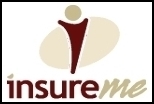 At InsureMe, we're committed to helping people find the right insurance
DENVER (PRWEB) May 24, 2006
InsureMe, the leading online insurance shopping service, has announced the rollout of its Insurance Resource Center, which contains numerous articles on the topics of auto, home, life and health insurance. The InsureMe Insurance Resource Center was designed to educate consumers about insurance, as well as provide them with relevant shopping information and tips for saving money on coverage.
"At InsureMe, we're committed to helping people find the right insurance," said Affiliate manager, James Omdahl, "and that means providing them with the information they need to make good purchasing decisions and save money."
In addition to general insurance information and tips, the Insurance Resource Center contains a comprehensive collection of articles to help consumers find insurance information as it pertains to their state.
"Insurance laws and policies vary from state to state, so it's important to give consumers access to accurate information that directly affects insurance in their state," added Omdahl.
The Insurance Resource Center complements the InsureMe Insurance Blog, which is updated daily with tips and news concerning health, life, home and auto insurance. Both the resource center and the blog are available online and free to all consumers.
About InsureMe
InsureMe, an Englewood, Colorado-based company, links agents nationwide with consumers shopping for insurance. InsureMe desires an open dialog with customers and hosts several blogs to encourage free flow of information about the industry and the InsureMe company. InsureMe has helped millions of consumers find insurance coverage, while providing thousands of insurance agents with leads nationwide. For more information, visit http://www.insureme.com or http://www.insuremeblog.com.
###