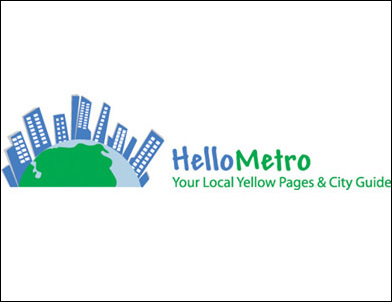 The new local blog tool has been added in response to many requests that we've had from our more than 3 million unique visitors each month to our more than 550 individual city websites
Jeffersonville, IN (PRWEB) May 24, 2006 –
HelloMetro.com, the only provider of local content and local search websites ranked in the top three online city sites, is launching a new local blog tool in 550 cities worldwide. http://www.HelloSanDiego.com, http://www.HelloDenver.com and http://www.HelloChicago.com are three of the 550 cities with active blogs that allow users to log on at no cost and talk about things to do in each city, share thoughts on local hot spots and participate in discussion about local topics of interest.
To entice new users to the blogs, HelloMetro.com is giving away an entire tanker truck of gas, over the next four weeks to randomly selected blog participants. More than 5,000 gallons of gas will be offered in $25 gift card increments to be used at Chevron, Exxon and BP gas stations. Twenty gift cards will be given away daily with winners notified immediately by email.
"The new local blog tool has been added in response to many requests that we've had from our more than 3 million unique visitors each month to our more than 550 individual city websites," said Clark Scott, President and CEO of HelloMetro.com. "We know that our users want local information on what's happening in their town and we are pleased to provide an online forum for them to share and receive this information."
Participants should log on to their city's http://www.HelloMetro.com website to start a local blog and send an email to Blog@HelloMetro.com. In the email, please specify the city and name used in the blog. Once they do this, they will be entered into the daily drawing for one of the $25 gift cards.
About HelloMetro.com
As we have said for five years now, the future of the Internet is "Local." HelloMetro.com offers users the opportunity to get to know a city through local history, attractions, real estate, jobs, Yellow Pages, local resources and other partner sites that provide the most complete and up-to-date information in their particular subject areas. Unlike cluttered city portals that blast online audiences with irrelevant advertising information, HelloMetro.com uniquely dedicates each city site to the flavor of the individual location. The company currently operates 550 locally-oriented city information websites worldwide (i.e., http://www.HelloSeattle.com, http://www.HelloMiami.com, http://www.HelloLouisville.com , http://www.HelloNewYork.com , http://www.HelloSanFrancisco.com, http://www.HelloTokyo.com, http://www.HelloParis.com). HelloMetro.com regularly ranks in the top three city searches with competitors including CitySearch.com, YellowPages.com, Google.com (Local Search) and Microsoft's new Local.Live.com.
###