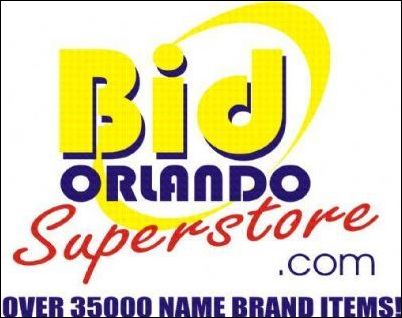 We pride ourselves on over 65 years combined experience in customer service. Our customer's happiness is our business.
Orlando, FL (PRWEB) May 26, 2006
Bidorlandosuperstore.com will celebrate it's grand opening on May 26, 2006. The store will offer shoppers a wide variety of products at wholesale prices. Customer's can save up to 80% on brand name items such as designer perfumes, jewelry, tools, electronics and much more. Offering an inventory of over 35,000 items, Bidorlandosuperstore.com has an enormous selection of products that can be purchased from the comfort of your own home.
Current inventory includes:
-Auto parts ranging from hoods and light kits to springs and gauges.
-Over 3,500 designer perfumes. No testers!
-Real and fashion jewelry
-Computer accessories
-House wares and small appliances
-Gifts and Collectibles
-Home Décor
-Imports from around the world
-Tools
The Bidorlandosuperstore carries America's best fine gifts and collectibles at unbeatable prices! Are you looking for the perfect gift at a great price? Look no further, the superstore has everything you are looking for and much, much more.
The superstore is currently in negotiations with other fine distributors to provide even more products to its customers. Bidorlandosuperstore.com is a sister site to Bidorlando.com, an online auction site operating in Central Florida. The auction site offers customers the ability to buy, sell or auction their items without any insertion fees. Bidorlando.com enables customers to buy, sell or auction cars, boats, furniture and large appliances locally, without the hassle of shipping. Both sites are part of a partnership operated in Central Florida. One of the partners is a University of Central Florida graduate.
"Our goal is to provide our customers with the best products for the best prices, plain and simple" stated Louie Zalar, Chief Operating Officer. "We pride ourselves on over 65 years combined experience in customer service. Our customer's happiness is our business."
###