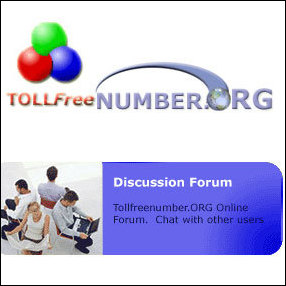 Irvine, CA (PRWEB) May 26, 2006
Tollfreenumber.ORG lists 9 ways a toll-free 1(800) number can improve businesses.
-1. Improve Customer Satisfaction - Fact: Having to call a company long distance for customer service was a top complaint from consumers in 2005.
-2. Local and national businesses grow with a toll-free phone number - Fact: People are more likely to call an 800 number than a local number. Local businesses with a toll free number stand out from everyone else.
-3. Enhance your company image - Fact: An 800 number shows that you care for your business. Businesses look more professional and callers will trust you.
-4. Become a major corporation - Fact: Every Fortune 500 company has a toll-free phone number.
-5. Use a Vanity/Custom Phone number to be remembered - Example: 1-800-ABCDEFG or 1-800-FLOWERS
-6. Allow free communication between you and your potential customers - Feature: Track all calls & Generate Leads
-7. Establish Trust - Fact: Research reveals that people are 30 times more likely to give out their personal information when they call an 800 number rather than any other number.
-8. Do business from anywhere - Example: 1-800 numbers can ring cell phones, home, office, faxes, and everywhere else. Now businesses can operate from any phone.
-9. Don't let the change of an area code affect business - Fact: Area codes may change and business can move locations; 800 numbers will always be the same. Just imagine, never having to change business cards again.
Put simply - An 800 phone number is easier to remember 1 800 Numbers are the most recognized phone numbers in the world. Toll-free phone numbers build businesses. To get a 1 800 number, visit http://www.tollfreenumber.org/low-toll-free-rates.html
For information: Call: 1(800)951-9411
or visit: http://www.tollfreenumber.org
###