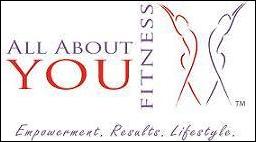 You don't hold the phone while you're on the treadmill or while you're involved in any exercise. Phone coaching for increased physical activity is not some crazy, here today-gone tomorrow fad
BIRMINGHAM, AL (PRWEB) May 31, 2006
Recent studies by renowned research institutions show a 75% to 90% adherence rate for following exercise programs by men and women who utilize fitness phone-coaching as a means to get and stay in shape. According to Stanford Center for Research and Stanford School of Medicine, home-based, telephone-mediated coaching programs were found as viable alternatives for the large percentage of adults who are unable and/or choose not to engage in traditional group-based exercise.
These statistics and findings underscore the rising trend among adults, specifically women over the age of 40, who are growing increasingly more frustrated with the diet and fitness industry and are actively seeking out more safe, reliable and personalized approaches to losing weight and keeping it off.
According to Beth Brake, founder and president of Birmingham, Alabama based personal fitness training and coaching firm, All About You Fitness, "The four biggest reasons why people don't exercise is they're too busy to fit getting fit into their lives, personal trainers are too expensive, they don't know where to start and they're intimidated by going into a gym. As a result, many people over the age of 40, seek quick, inexpensive alternatives to getting fit and living a healthy lifestyle. Unfortunately, most of these alternatives do not deliver long-term results, if they deliver any results at all. With customized fitness coaching over the phone, we take away the guilt usually associated with dieting and exercising, which is one of the main reasons why 85% of people who go through this process, achieve their results."
Brake is part of a growing trend in North America towards a more practical, safe and proven approach to losing weight and keeping it off. She has been a popular and respected Birmingham, Alabama fitness trainer for seven years, and is the first certified personal fitness trainer in the state of Alabama to receive the distinction of being a certified Master Fitness by Phone® Coach. She is quick, however, to clear up the biggest misconception about the approach of fitness coaching over the phone.
"You don't hold the phone while you're on the treadmill or while you're involved in any exercise. Phone coaching for increased physical activity is not some crazy, here today-gone tomorrow fad," she claims. "In fact, there's over 20 years of in-depth research on the subject, not to mention, nearly 1,000 adults across the U.S. who have greatly benefited from this unique approach."
Keely McGee, a Birmingham banking professional, discovered the remarkable effects of combining personalized training with monitored phone assistance when she started working with Brake. "From shedding up to 6% of my body fat, prior to my wedding, to ridding myself of nearly 25 pounds after my pregnancy, Beth Brake's customized and unique routines kept me from getting bored with working out and the process has had a profound impact on my life."
About All About You Fitness
Based in beautiful Birmingham, Alabama, All About You Fitness (http://www.allaboutyoufitness.com) provides adults, primarily women over the age of 40, customized and personalized fitness programs that deliver the knowledge and balance needed in their life at a time when their body feels totally out of balance.
Beth Brake, a highly sought after fitness coach and personal trainer, and founder and president of All About You Fitness, is available for candid and informative interviews by calling 205.951.0903.
###