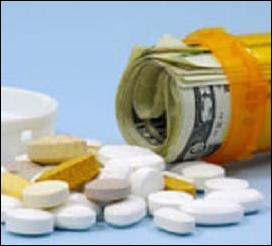 U.S seniors are calling our pharmacy in increasing number expressing their shock and dismay about caveats in their Medicare plan. They are disgruntled by the complete lack of coverage of some drugs but are most anxious about hitting the infamous 'doughnut hole'. It appears the devil is in the details in contrast to the simplicity of shopping Canadian
Winnipeg, Canada (PRWEB) May 26, 2006
On May 15th, 2006 the initial enrollment for the new Medicare Part D prescription program ended, as did most of the political bravado surrounding its dubious launch. To date over 7 million seniors have declined to enroll and of the 20 million that will participate, most will soon discover that their plans contain significant coverage gaps that require paying full price out-of-pocket.
Limited formulary coverage combined with the looming "doughnut hole" will culminate in a medical crisis for many seniors towards the fall of 2006. Despite having garnered some savings during the initial phase of the program, most beneficiaries will endure increased financial hardship and may be forced off their current drug regimens. Online Canadian pharmacies like CanadaDiscountRx (http://www.CanadaDiscountRx.com) are the perfect solution to ease the pain of the Medicare gaps.
"U.S seniors are calling our pharmacy in increasing number expressing their shock and dismay about caveats in their Medicare plan. They are disgruntled by the complete lack of coverage of some drugs but are most anxious about hitting the infamous 'doughnut hole'. It appears the devil is in the details in contrast to the simplicity of shopping Canadian," says Ian Bergman, President of CanadaDiscountRx.
Once seniors exceed the equivalent of $ 2,250 in retail drug costs most will pay the next $ 2,850 at full retail cost, in addition to their premiums and deductible. This coverage gap has been coined "the doughnut hole". Canadian pharmacies generally offer savings of 30-70% vs. U.S. prices.
In addition, Medicare officials estimate that the average cost of enrollment in 2007 will increase by about 7%. Seniors who decide to enroll in November will also face a 5% late enrollment penalty on monthly premiums as well. That coupled with a high likelihood of less competition in 2007 could dramatically reduce the appeal of the program.
"All the red tape and rising costs of Medicare only make the Canadian option more attractive. Whether you are enrolled or not, it literally pays to consider a reputable Canadian pharmacy like CanadaDiscountRx (http://www.CanadaDiscountRx.com).
For a $15 rebate on your next order phone CanadaDiscountRx toll-free at 1-800-678-6211 and mention "CDRx press release."
CanadaDiscountRx is a licensed pharmacy in Winnipeg, Canada (Manitoba Pharmaceutical Association license # 32274) and has safely served thousands of Canadian and American patients for over 60 years. All Canadian drugs are regulated by Health Canada and dispensed by licensed pharmacists. A prescription is required for new orders.
Media Contact:
David Baker
Mars Hill Group
Ph. 1-866-627-7445
website: http://www.CanadaDiscountRx.com
###