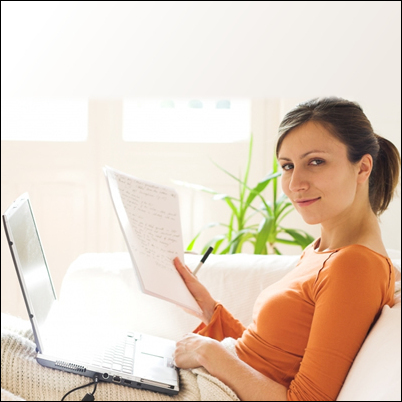 Phoenix, AZ (PRWEB) May 26, 2006
There only are five weeks left until the expected rate increase for federal student loan consolidation. On July 1 an expected rate hike of more than 2 percentage points is scheduled to take effect, so now is the time for student borrowers to consolidate, according to NextStudent, the Phoenix-based premier education funding company.
On July 1, the following increased rates are expected: 8.1 percent for PLUS loans, 7.3 percent on Stafford loans on repayments on loans made since July 1998, and 6.7 percent for students still in school.
NextStudent can help student borrowers with the best rates in the industry along with first-rate customer service and personal attention to all its customers.
Student borrowers can comparison shop their loans by clicking on http://www.ConsolidationComparison.com. The Web site allows potential borrowers to compare lenders and offers information such as principal amount, total loan cost, monthly payment, APR and the number of payments following consolidation.
Of the top 20 consolidation lenders, NextStudent is at the top with its low rates and unbeatable education finance advisers who go the extra mile to guide borrowers step by step through the consolidation process.
With consolidation, all of a student's loans are incorporated into one loan, with one monthly payment that makes life easier for borrowers who also can extend their repayment plan and save thousands over the long term.
NextStudent's top rates include a 4.75 percent rate for in-school borrowers. The company also offers 2.75 percent with benefits applied, including .60 percent for consolidation after graduation, a .25 percent reduction with use of Auto Debit, and a 1 percent rate reduction after 36 consecutive on-time payments.
There are no fees and no hidden charges and all borrower information is secure and confidential.
Student borrowers should take action now, as there only are about five weeks left before consolidation's rules and regulations change for good. Interest rates not only will increase but will make life more difficult for college students throughout the country.
About NextStudent
NextStudent, federal lender code 834051, is dedicated to helping students and their families find affordable ways to pay for college. NextStudent offers one-on-one education finance counseling and has a portfolio of highly competitive education finance products and services including a free online scholarship search engine, federally guaranteed parent and student loans, private student loans, both federal and private student loan consolidation programs, and college savings plans.
The NextStudent Scholarship Search Engine, one of the nation's oldest and largest scholarship search engines, is updated daily, available free of charge, completely private – and represents 2.4 million scholarships worth $3.4 billion.
For more information about NextStudent and its student loan programs, please visit the company's Web site at http://www.nextstudent.com/.
Contacts:
Jessica Black
800-658-6801
# # #