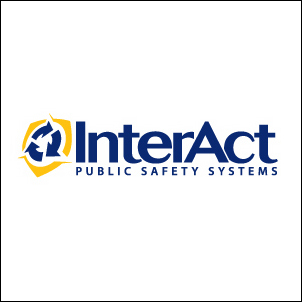 One of the most crucial elements of my job is the ability to multi-task between the phones, radios and computers
Winston Salem, NC (PRWEB) May 30, 2006
Winston-Salem, NC (PRWEB) May 30, 2006 -- InterAct Public Safety Systems, a leading supplier of public safety technology systems used by local, state, national and international government agencies, today announced that graduates of Renton Technical College's (RTC) acclaimed Emergency Dispatcher Program in Renton, Wash., have experienced immediate success in their 9-1-1 dispatching positions. By training within a simulated real-world dispatch environment using systems supplied by InterAct, students were able to gain a more coherent understanding of what the 9-1-1 dispatcher position entails. With this knowledge, graduates are better prepared to handle critical situations where mere seconds could mean the difference between life and death.
RTC's dispatcher training program graduated its first class in August of 2005. Students completed the five-month, 630-hour program using the system based on InterAct's Computer-Aided Dispatch(CAD) platform. As a result, students were trained with fully functional dispatch systems in every classroom session. This included two-way role playing that allowed the students to become familiar with the technologies and processes dispatchers use.
Recent graduate Michelle Canzano directly credits her RTC training with having helped her secure a dispatcher position with Bothell Police Department in Washington prior to graduation. Her class trained in a lab setting that simulated 9-1-1 calls and the CAD, GIS Mapping and E911 telephone systems. The lab included 10 computer-aided dispatch stations around the perimeter with three monitors connected to each station. Each station was connected through a dedicated phone line and network connection to a phone and computer in the classroom.
"One of the most crucial elements of my job is the ability to multi-task between the phones, radios and computers," said Michelle Canzano, Communications Specialist for Bothell Police Department. "Using InterAct's system in a realistic dispatch environment helped me learn how to manage several calls at once, as well as how to prioritize. Role playing was also key, as it enabled me to ask critical questions I probably wouldn't have otherwise thought of. From day one in my position I have been able to handle every challenge thrown my way. Every dispatcher in training really should consider a course like this. It makes all the difference in how prepared for the job you are."
RTC students who complete the program emerge with the following certifications: APCO Basic Telecommunicator, APCO Fire Dispatcher, Washington State ACCESS Level II, King County Emergency Medical Dispatch and First Aid/CPR.
"The steps Renton Technical College has taken to ensure that graduates possess the life-saving skill levels necessary to serve their communities is invaluable," said Andrew "Flip" Filipowski, chairman and CEO of InterAct Public Safety Systems. "We just can't stress it enough- when lives are at stake, public safety agencies need to know that their dispatchers have been trained on all the latest techniques and technology systems."
InterAct provides a wide variety of public safety products and services used in the $2 billion public safety market and $5 billion homeland security industry. Areas of expertise include E911, computer-aided dispatching, geographical information systems, NCIC interfaces, ALI database, mapping and addressing, public safety portals, records management systems for law, jail and fire, state repository systems, emergency notifications, digital video surveillance, and mobile solutions.
About InterAct Public Safety Systems
Since 1975, InterAct Public Safety Systems has led the industry in providing mission-critical public safety and homeland security systems and products. Our 9-1-1 systems revolutionize the way public safety agencies handle information and how first-responders carry out their missions. We offer dynamic Records Management solutions that allow agencies to quickly extract, filter and share information to better manage their internal information processes. First responders from a variety of agencies and jurisdictions gather and share crucial information quickly and accurately using our suite of data sharing, security, and emergency management systems. InterAct understands real-world demands and provides real-world solutions. For more information, please visit us on the web at http://www.interact911.com/ or call 1-800-768-3911.
###