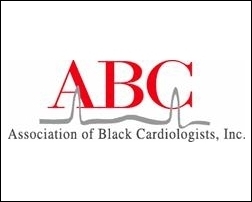 We are excited to be in Nashville
Atlanta (PRWEB) May 31, 2006
African American churches and community leaders in Nashville, in close collaboration with the Association of Black Cardiologists (ABC), Inc., are hosting a four-part health initiative designed to decrease heart disease, eliminate stroke and bring about a greater awareness health risk factors.
Beginning May 12, with a Community Leadership Forum at the Nashville Loews Vanderbilt Hotel, medical professionals and educators will meet with leaders in the fields of education, religion and community development to focus attention on eliminate premature death by stroke and cardiovascular disease.
"We are all of one-accord, and in complete support of each other in helping the African American community obtain the knowledge and skills necessary to live longer, healthier lives," says Dr. Theodore Addai, a Nashville cardiologist and event organizer.
"This is an important effort in our community," he says. "If we are effective, thousands of residents in Nashville's African American community will become more productive, have a better quality of life and strengthen their ties with family members. There is nothing more important than that."
Stroke and cardiovascular disease are the leading cause of death in the African American community. On average, more than 10 Nashville residents die daily from health related heart disease.
The Nashville four-part health initiative, organized by the Atlanta-based ABC, is part of an eight city national tour that briefs community leaders on the perils of heart disease, provides professional training to local medical professionals, offers a wide-variety of free health screenings to the public and gives heart-healthy tips and health messages to clergy for presentations to their congregations.
"We are excited to be in Nashville," says ABC President Dr. Gerald DeVaughn, a Philadelphia cardiologist. "We have a real possibility and opportunity of adding additional years and improving the quality of life of members in our community who traditionally died prematurely because of their diets, lack of exercise, not consistently taking their medication. Having close contact with your church is also important.
Our research shows that these factors are all related to eliminating premature death in the African American community."
The ABC signature-event, Super Weekend Community Health Fair, will be held on Saturday, June 3 at the Hadley Park Community Center. The health fair offers free screenings for blood pressure, cholesterol, glucose, weight, and body mass index. Additionally, heart healthy snacks and breath-taking give-a-ways (flat screen televisions, CD and DVD players and other electronics) are offered as door prizes at the day-long fair.
On Sunday, June 4, more than a dozen churches, primarily located in Nashville's African American community, with present either heart-healthy "mini-sermons" or 'health messages" focused on eliminating stroke, heart disease and premature death."
Nationally, ABC (http://www.abcardio.org) works aggressively tackling premature death caused by cardiovascular and coronary heart disease. Founded in 1974, the organization is well-known for helping to eliminate disparities of heart disease among African Americans.
"We are going to hit a home run in Nashville," said ABC Chief Executive Officer Dr. B. Waine Kong. "We started our Super Weekends last year and we've added more depth and components to our Nashville Super Weekend program. This is a win-win for the entire community. We believe Nashville's African American community will be better off having experienced our four-part health initiative. An end-result will be increasing total life expectancy and quality of life."
The ABC Nashville initiative, "Taking Steps Toward Better Health," is being underwritten by the pharmaceutical company, AstraZeneca.
_________________________
What: 2006 Nashville Super Weekend: Taking Steps Towards Better Health A public awareness, health screening and heart education day-long activity with heart-healthy snacks.
When: 9 a.m. to 3 p.m., Saturday, June 3
Mini-Sermons/Health Message, Sunday morning, June 4
Where: Hadley Park Community Center
1037 28th Avenue North, Nashville 37209
(615) 862-8451 (Next to TSU)
June 4: Mini-Sermons/Health Messages at participating churches
Objective: To decrease the preventable and premature death in African Americans caused by cardiovascular disease and stroke.
Goal: To provide free screenings for blood pressure, cholesterol, glucose, weight, Body Mass Index (BMI) to more than 1,000 African Americans living in the Nashville area.
Contacts:
Nina Hepburn, 615 238-7444
Meredith Carter, 404. 201-6643
Diane Larche, 404 273-3227
###