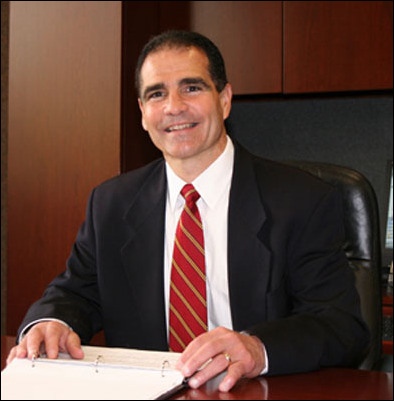 Floral Park, NY (PRWEB) May 30, 2006
Rapid Solutions Group, a leading digital communications company, announced that Paul Valenti has been named Chief Financial Officer. Mr. Valenti comes from a diverse background in financial services in both the domestic and international arena. An MBA and CPA with more than 20 years of experience, Mr. Valenti assumed the management of all of the financial and accounting activities of Rapid Solutions Group in early May. Mr. Valenti will be based at the company's headquarters located in Melville, New York.
"Paul comes to us with a wealth of experience in finance, accounting and corporate operations. He has been a CFO in financial services companies, including Peers & Co. and most recently the CFO of Prebon Yamane, a leading international inter-dealer brokerage firm. Paul's prior experience included finance and accounting positions at JP Morgan Chase, Sterling Drugs and Ernst & Young. His industry knowledge and skills will be an instrumental part of the future growth of our operation," said Robert Robichaud, CEO and president of Rapid Solutions Group.
"I look forward to operating as a member of Rapid Solutions Group's executive management team and identifying opportunities for growth. It is my goal to ensure the finance organization is positioned to provide the resources and strategic direction to take the Company to the next level of success. I plan to utilize my business acumen and knowledge of the financial services sector to enhance Rapid Solutions Group's ability to service clients in this important vertical," said Valenti.
Paul Valenti earned a BS in accounting from Fairfield University and an MBA from Pace University. Paul and his wife Joan are the parents of four children and reside in Port Washington, New York.
Rapid Solutions Group offers clients a wide array of highly effective and innovative programs that enhance customer loyalty, increase assets, and maximize operational efficiencies. This is accomplished by utilizing the latest in variable data technology to create very unique, response-driven, and personalized customer communications solutions.
About Rapid Solutions Group
Rapid Solutions Group is a leading digital customer communications company. Serving companies in the financial services, pharmaceutical, healthcare and technology industries, Rapid Solutions Group designs and delivers high impact communications. Leveraging advanced digital technology, combined with creative design techniques, application development, digital and offset print, and fulfillment expertise, we provide our customers relevant, one-to-one communication solutions. Strategically located production facilities in New York, California, Chicago and Kansas City provide unparalleled speed of delivery while ensuring real-time disaster recovery. For more information, please visit our website http://www.rapidsolutionsgroup.com or contact us at 1-877-RAPID-SG.
# # #