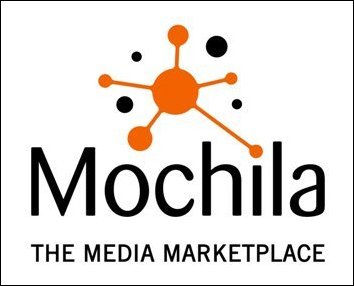 Clearly, there's an enormous worldwide demand for the ability to buy and sell high-quality content a la carte and on-demand.
New York, NY (PRWEB) May 31, 2006 -–
To accommodate the overwhelming demand from newspapers, magazines and web sites from around the world, the world's only global online content marketplace, Mochila, will be exhibiting its unique a la carte and on-demand content syndication and advertising model at the World Association of Newspapers' World Editors Forum from June 4th through 7th in Moscow.
Since Mochila's early April launch announcement for its groundbreaking service using powerful licensing tools to allow content to be bought and sold a la carte and on-demand, publishers from all over the world have been contacting the company for demonstrations and discussions.
"We've been gratified by the global response to Mochila's launch," said CEO Keith McAllister. "Clearly, there's an enormous worldwide demand for the ability to buy and sell high-quality content a la carte and on-demand."
In addition, The Associated Press, Education World, Future US, Hearst Magazines, Motor News Media and Washington Post Express have become the second set of major publishers to become Mochila members.
This new prestigious group joins current Mochila members Hachette Filipacchi Media U.S., Metro International, MediaNews Group, Freedom Communications, Liberty Group, Fast Company, Inc., Working Mother Media, Entrepreneur Media, Rasmussen Reports, and The Greenspun Media Group to form a vast unmatched wealth of content available for individual purchase globally.
Mochila's six new members represent more of the most respected media organizations in the world:
*The Associated Press. Founded in 1846, The Associated Press is the world's oldest and largest news and information agency, providing content to more than 15,000 news outlets reaching billions of people around the world. AP provides coverage in every format and for every media.
*EducationWorld.com is a resource designed to help simplify the Internet for educators and to meet their professional development needs, featuring the Internet's largest education-specific search engine, with links to more than 500,000 sites.
*Future US is a leading publisher of cutting-edge special interest magazines and websites, which sell in excess of 2.6 million and reach more than 3.5 million unique visitors per month. Future's publications reach a young, active, affluent audience and rank 10th among audited newsstand publishers in gross newsstand revenue.
*Hearst Magazines, a unit of The Hearst Corporation, is one of the world's largest publishers of monthly magazines, with 20 U.S. titles and more than 100 international editions in as many countries.
*Motor News Media is a customer-focused automotive news service with approximately 300 newspaper and website clients representing a combined circulation of over 7.2 million readers. Its stable of seasoned writers deliver automotive news and features covering the many different aspects of the American automotive experience.
*Washington Post Express: Express was launched by a subsidiary of The Washington Post Company in August 2003. It currently distributes 190,000 copies of the newspaper along the Metrorail system and in urban locations with heavy daytime foot traffic.
Mochila (http://www.mochila.com) is simple to use for both buyers and sellers: sellers upload content to Mochila's site and then set price, licensing rules, embargoes and other restrictions. Buyers search for content, review the prices and licensing terms, and then purchase their choices from their shopping cart, followed by an instant download to their computer.
Mochila also provides online advertising and revenue-sharing opportunities. Mochila allows advertisers the opportunity to closely align advertising with relevant content. Mochila buyers can choose to accept online advertising and earn revenue. When a buyer accepts advertising, content is free, and the revenue from the advertising is shared among the buyer, seller and Mochila.
# # #