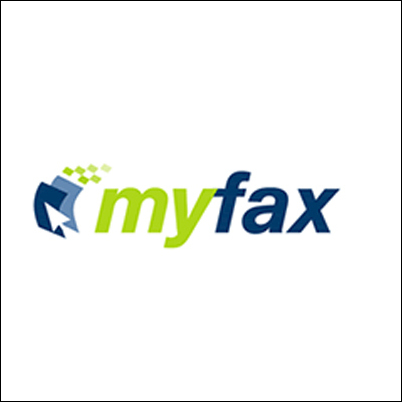 Each year Communications Solutions magazine bestows Product of the Year awards on companies that have demonstrated excellence in technological advancement and application refinements. MyFax has demonstrated to the editors of Communications Solutions that its products or services have gone the extra mile to help improve both the customer experience and the ROI for the companies that use them
Ottawa (PRWEB) May 31, 2006
Protus IP Solutions announced today that Technology Marketing Corporation (TMC®)'s Communications Solutions magazine online (http://www.tmcnet.com/comsol) has named MyFax as a recipient of a 2005 Product of the Year Award.
MyFax, an internet fax service that allows business users to http:http://www.myfax.com/overview.asp?bt=c (send and receive faxes) using existing email accounts or the web, enables users to manage their fax communication and corresponding document management work flow more efficiently and at a lower cost than traditional fax servers or fax machines, regardless of physical location.
MyFax for corporations is an extension of the company's extremely popular MyFax http://www.myfax.com/features.asp?bt=p (fax to email) service for consumers, home offices, and small business offices. The corporate version is designed to meet the needs of businesses in the financial, insurance, healthcare, real estate, and government sectors with large user deployments that send and receive thousands of faxes each month. Businesses can send, receive, store or forward faxes securely without fax machines, dedicated fax / phone lines, long distance phone charges or fax modems. Subscribers can access their fax communications from anywhere, at any time, the same way they access their e-mail.
With no hardware or software to install, business capital expenditures are reduced, with a savings of 85% on upfront costs and 34% on ongoing monthly costs versus a conventional fax server. MyFax provides on-demand capacity and scalability, enabling organizations to process high fax volume requirements at anytime of the day, with no need to provision extra lines for peak delivery periods.
"This industry recognition reinforces the fact that MyFax customers are confident in their use of one of the best brands in the business," says Joseph Nour, CEO of Protus IP Solutions. "Today's businesses both small and large look for ways to scale their operations and to support the increased mobility of their workforce. MyFax meets these needs in ways that are just not possible using traditional fax methods."
"Each year Communications Solutions magazine bestows Product of the Year awards on companies that have demonstrated excellence in technological advancement and application refinements. MyFax has demonstrated to the editors of Communications Solutions that its products or services have gone the extra mile to help improve both the customer experience and the ROI for the companies that use them," said Rich Tehrani, TMC President and Group Editor-in-Chief of Communications Solutions.
The Product of the Year Award winners for 2005 is published in the May 2005 issue of Communications Solutions magazine online (http://www.tmcnet.com/comsol).
About MyFax
MyFax is an Internet fax service provided by Protus IP Solutions. Protus IP Solutions – a high-growth application service provider – offers value-added http://www.myfax.com/overview.asp?bt=c (Internet fax communication) and voice messaging services to businesses around the world. Since Protus was established more than 8 years ago, customers within the finance, insurance, real estate, pharmaceutical and retail industries have trusted their outsourced communication needs to our reliable service. We manage 600,000,000 faxes per year, we deliver 300,000 pages per hour, and we dial 320,000 calls per hour. http://www.myfax.com/features.asp?bt=p (On-line Internet fax) services targeting Personal, Small Business and Corporate users are sold under the brand name MyFax. Protus solutions are sold both directly and through a network of worldwide partners, including major service providers. Additional information is available at http://www.protus.com or http://www.myfax.com.
About TMC®
Technology Marketing Corporation (TMC) publishes four print publications: Customer Interaction Solutions, INTERNET TELEPHONY, SIP Magazine and IMS Magazine. TMCnet, TMC's Web site, is the leading source of news and articles for the communications and technology industries. Ranked in the top 1,400 sites in the world by alexa.com*, TMCnet serves more than one million unique visitors each month. TMC is also the first publisher to test new products in its own on-site laboratories, TMC Labs. In addition, TMC produces INTERNET TELEPHONY Conference & EXPO, The VoIP Developer Conference, VoIP Demo, IMS Expo and Call Center 2.0 Conference. TMCnet.com publishes more than 15 topical online newsletters. For more information about TMC, visit http://www.tmcnet.com. (*alexa.com is an amazon.com company that ranks Web sites by their traffic levels. Neither alexa.com nor amazon.com is affiliated with TMCnet.)
# # #