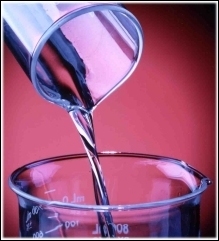 West Conshohocken, PA (PRWEB) June 1, 2006
A company rotomolding soft plastic automotive dashboards needed the capability to cycle the process from forming temperature down to ambient in a controlled fashion, to maintain finished-product quality.
Such a massive feat of slush molding might customarily take place in an oven chamber, heated by gas or electricity, and cooled by rapid removal of the entire rotational apparatus from the chamber combined with some sort of forced-air blasting.
An innovative new process was engineered to use indirect heat to accomplish this very demanding feat of temperature-driven quick forming and controlled curing. A single thermal fluid, capable of both heating and cooling, is circulated to the mold through high-performance universal joints while the whole apparatus spins in two axes.
A very different processor needed a fluid with similar capabilities. This blow molder of plastic bottles needed to offer their customers the highest level of confidence in the safety and non-toxic integrity of the end-product—containers offered for beverage and food ingredient service. Technically, the operator needed a fluid with the capability to heat and maintain the molds to an application temperature around 300°F in some short runs, and, in other short runs with resins having lower meltpoints, to much lower temperatures that could normally be handled with water-capable equipment. This processor required a single fluid, and a single setup, for both situations.
While not common, fluids with such capabilities are readily available. But this processor also needed the fluid to be registered as food-grade with the appropriate agencies—to give food ingredient and beverage packagers the extra assurance that all process components and auxiliaries that may contact the polyethylene end product, even if inadvertently, would be as benign as possible.
Both of these plastics processors found exactly what they needed at Paratherm Corporation. And, in addition to the proper heat transfer fluid for the job, they received engineering assistance in designing and preparing the applications from planning through startup, and ongoing service as the operations are maintained.
Paratherm MR Mid-Range Heat Transfer Fluid , in the Rotomolding application, is rated for service from 30°F to 550°F.
Paratherm MG Food grade NSF Certified Heat Transfer Fluid , in the Blowmolding application, is for single-fluid heating and cooling from 30°F to 500°F.
Paratherm Corporation will be exhibiting at NPE International Plastics Showcase in Chicago, Illinois, USA, McCormick Place Booth 6022, June 19-23 2006. Visit Paratherm's NPE show preview page at http://www.paratherm.com/shows/NPE_National_Plastics_Exposition.asp
In addition to the Paratherm MR and MG heat transfer fluids, Paratherm will be featuring Paratherm NF Non-Fouling, Non-Toxic Heat Transfer Fluid (Used in all types of molding applications), Paratherm OR Oxidation Resistant Heat Transfer Fluid (used in Extrusion and other oxidation-prone fluid environments) and the Paratherm LC™ and Paratherm SC® system cleaner liquids.
About Paratherm Corporation:
Paratherm's Sludgebusters™ team provides advice, expertise, and analysis for thermal fluid systems and heat transfer fluids. Through their relationships with temperature control unit and plastics processing equipment manufacturers, and their focused attention on the needs of customers, Paratherm engineers deliver smoothly operating systems and applications, and maximum production, to processors that choose Paratherm. Manufacturing and marketing non-toxic, high efficiency heat transfer fluids (also called thermal fluids or hot oils) since 1988 Paratherm Corporation currently has a customer base of over 3,000 users, largely in the chemical, food processing and plastics industries. The line consists of nine products performing at temperatures from -148° F to +650° F.
Contact: Andy Andrews at Paratherm Corporation, 4 Portland Road, West Conshohocken, PA 19428 USA. Phone 800-222-3611 or (610) 941-4900; fax 610-941-9191; http://www.paratherm.com.
# # #