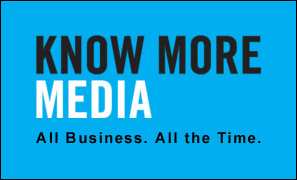 We are excited to have a licensed real estate agent of John's caliber and experience join our team of authors
Orange County, CA (PRWEB) June 1, 2006
Know More Media, an online publisher of business information and news, and one of the world's leading business blog networks, has partnered with licensed real estate expert John Mudd of Exit Realty Suncoast to write for Know More Media's blog on real estate, PropertyMaven.com. PropertyMaven.com will provide expert discussion and advice on many different aspects of the real estate industry, including tax laws, licensing, selling and buying property, interest rates, capital availability, marketing and sales strategies, and more.
John Mudd is a realtor with Exit Realty Suncoast, a Tampa Bay, Florida-based real estate agency. Mudd specializes in the sale of luxury, waterfront, and golf course homes and condos throughout Florida's Tampa Bay area. Exit Realty Suncoast (http://www.homeintampabay.com) offers buyers and sellers a complete real estate solution, including in-house mortgage services through ALTA Financial and in-house title and closing service through Title Agency Suncoast. Mudd is also a mortgage consultant with ALTA financial.
"Writing for PropertyMaven.com (http://www.PropertyMaven.com) will give me the opportunity to expand my real estate knowledge and expertise to other locations around the globe, which will enable me to connect to people who plan on buying a home or second home in Florida before they start looking," Mudd said. "Considering that the National Association's most recent study on buying behavior shows that more than 75 percent of homebuyers search for homes and information long before buying, this allows me to capture more the market share by generating Internet buyer leads as a result of my contributing to PropertyMaven.com, along with other blogs I author. It will also help me to capture and retain mindshare more quickly."
John Mudd has extensive experience in the real estate industry, particularly in the luxury and waterfront markets. Mudd is a member of a number of real estate organizations, including the National Association of Realtors, the Florida Association of Realtors, the National Association of Residential Real Estate Investment Advisors, the Gerson Lehrman Group Real Estate Council, and Leadership Florida, which is made up of Florida's top leaders in government and business. He has been featured in CNN/Money, Inman News, RISMedia's Real Estate News, and Florida Realtor Magazine, among other notable publications, for his real estate and high-tech luxury and waterfront real estate marketing expertise. One of his blogs, Tampa Bay's Inside Real Estate Journal (http://insiderealestatejournal.blogspot.com), won the 'Best Real Estate' category in the 2005 Business Blogging Awards.
"We are excited to have a licensed real estate agent of John's caliber and experience join our team of authors," said Dan Smith, VP of Publishing for Know More Media. "The real estate industry is an incredibly busy and changing industry in our country these days. On PropertyMaven.com, John provides advice and valuable information to anyone involved in real estate, including buyers, sellers, and other agents."
"All of our blogs are written by authors who are authorities in their individual fields of business," said Hal Halladay, CEO of Know More Media. "A practicing real estate expert like John from Exit Realty is a prime example of the knowledge and experience we offer to the readers of the blogs on our business blog network."
About Know More Media
Know More Media (http://www.KnowMoreMedia.com) is a rapidly growing online publisher of business information and news, and is headquartered in Orange County, CA, with an office in Provo, UT. Led by a team of seasoned business executives with many years of online publishing and business management experience, Know More Media is a revolutionary departure from traditional business publishing. The Company contracts with expert writers from across the globe to supply valuable business-related blog content to the online world. Its authors are typically practicing authorities in their fields, who provide their business advice and knowledge to business readers through a blog. Readers are encouraged to participate through comments and continuous feedback, thereby not only learning, but sharing their valued experience to an ever-expanding community of business expertise.
###