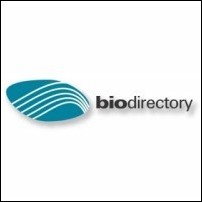 facilitate the prolific creation of freely available, high-quality, well-maintained Content.
(PRWEB) June 7, 2006
BioDirectory is a new online resource for Life Scientists and Medical Scientists which is a uniquely "open content" database of tools, databases and resources of value to the scientific community both in academia and industry.
The number of scientists flocking to use the new portal suggests BioDirectory has found a sizable niche audience, since opening the site to the public on May 7th 2006, more than 25,000 user visits have been recorded in its first 3 weeks.
The BioDirectory contains resource information aggregated from several sources, creating a definitive directory containing more than 8000 categories containing 35000 entries. This mountain of knowledge is being supplemented monthly by up to 1000 new links categorised and annotated by postgraduate or higher scientists.
"This is just the beginning. Our plan is to continuously improve the BioDirectory, we are already developing whole new knowledge sections on cutting-edge technologies, talking to key players about community-building a social network from our huge user base, and "
Jon Rees PhD, Director, Oxford Informatics Ltd
Whereas the Open Directory which feeds many of the general Internet directories, may contain around 16.5% bad links, including perhaps about 11.4% dead links [1,2], the BioDirectory data excludes dead links, improving the user's experience.
The automated curation of entries is facilitated by a web crawler, BioZilla, which spiders its way through a subject-specific tunnel of life science and medical sciences web sites, while a search engine has also been created to allow users to full-text search across more than 86,000 web resources (fast growing), with more results and more relevant results than are provided by the Open Directory search facility.
There is also an ongoing effort to interlink the informatics tools and databases which scientists use to draw knowledge from their results with relevant scientific or clinical areas. One example of this is the BioDirectory section on nematodes which is linked both to a section on nematode genomics, as well as a further medical section on nematode zoonoses. Useful if you are studying both the organism and the disease.
There is a particular focus on hot topics including genomics, microarrays, proteomics, PCR, molecular biology, protocols and dry laboratory skills like sequence analysis.
BioDirectory features a search engine with better results than Open Directory search, and a far easier to navigate structure and accessible design than its competitor BioWareDB [3]
An important feature is that BioDirectory is Open Content, so that both scientists and the general public can contribute, learn, share and research freely.
OpenContent's only excuse for existing is to "facilitate the prolific creation of freely available, high-quality, well-maintained Content." This Content can then be used in an infinity of ways, restricted only by the imagination of the user. One of the most significant uses may be supporting instruction and helping people learn [4]. Every section of BioDirectory is available as an RSS feed.
For laboratory supply companies targetting bench scientists, considering online marketing with life science portals, taking a long hard look at the brand association and performance of their current marketing channels might lead more than a few to the BioDirectory.
References
[1] Percentage of dead links was determined from a random sample of 1000 taken from the Life and Medical Sciences subsection of the Open Directory as measured by our web crawler, using a 12 hour old RDF dump from [2 So much for the ODP then? An article by Phil Craven from [3 Matthiessen MW. 2003. BioWareDB: the biomedical software and database search engine. Bioinformatics. 2003 Nov 22;19(17):2319-20.
[4] OpenContent.org
###