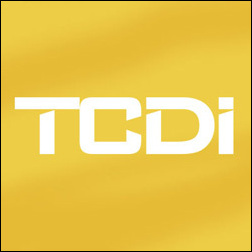 These promotions and staff additions will enhance our ability to meet the growing needs of our clients
Greensboro, NC (PRWEB) June 5, 2006 –-
TCDI, a leader in Litigation Technology, announces three staff promotions and three new employees. These changes highlight the continued development of TCDI in electronic discovery and case management solutions and help TCDI focus on further improving the quality of services provided to clients.
Promoted are, Heather Bumbalough, to Project Manager, Polly Hatcher, to Vice President of Discovery Services, and Will Matos, to Director of Technical Sales. The three new staff members are Marshall Madison, Systems Administrator, Wiley Moore, Database Administrator, and Ben Thomas, Software Developer.
After serving as an Implementation Specialist and Support Analyst, Bumbalough is promoted to Project Manager. She will assist in the planning, implementation, and technical consulting of client projects. Bumbalough holds a Masters Degree from the University of North Carolina at Chapel Hill in Library Science with an emphasis on Digital Collections, and a B.S. in Risk Management and Insurance from Florida State University.
Hatcher is promoted from Director of Discovery Services. As Vice President of Discovery Services, she is responsible for planning and directing all aspects of discovery-related projects. She and her team develop and implement project plans to meet clients' needs in electronic and traditional discovery management. Hatcher is an attorney with over 10 years of direct experience in defensive discovery, including managing the defensive discovery staff on several large-scale litigation projects. She holds an A.B. from the University of Georgia and a J.D. from Georgia State University.
Matos joined TCDI in January, 2000, where he worked in software development for over three years and technical operations and special projects for over two years. As Director of Technical Sales, Matos is responsible for providing technical overviews and perspective to clients and potential clients who are evaluating TCDI's electronic discovery and case management solutions. His areas of expertise include software development, systems administration, network engineering, and process automation. He has directed special projects involving Production Printing and high-volume Optical Character Recognition (OCR).
After positions in technical consulting, Madison joins TCDI as a Systems Administrator. He has skills in software and hardware development, writes in multiple software development languages, and has expertise in a wide range of operating systems. Madison holds an A.S. in Telecommunications and Network Engineering Technology from Guilford Technical Community College.
Moore comes to TCDI following 10 years as HRIS Director at Greensboro Associates, Inc., a Marconi Company. In his role as a TCDI Database Administrator, he uses his technical skills in database administration as well as programming, systems implementation and conversion, technical support, system administration, and process design. A graduate of the University of North Carolina at Charlotte, Moore holds a B.S. in Computer Science, with a Minor in Math.
Thomas comes to TCDI as a Software Developer. He was formerly with Systech Retail Systems, Inc. where he handled software development and software support services for over five years. He has proficiency in multiple software development languages as well as experience in sockets and network programming, design documentation, and hardware integration. Thomas holds a B.S. in Computer Science from North Carolina State University.
"These promotions and staff additions will enhance our ability to meet the growing needs of our clients," said TCDI President Bill Johnson. "Each of these employees are highly knowledgeable and deeply committed to the company and ideally suited to assume their new roles," says Johnson.
A leading software developer with a focus on electronic discovery and case management solutions, TCDI has over 10 years experience working with some of the largest litigation in U.S. history. These promotions and additions highlight the company's continued growth in key areas of Litigation Technology.
About TCDI: Since 1988, TCDI® has grown into a market leader in electronic discovery and case management solutions. Our experience includes developing software for some of the largest product liability litigation in U.S. history. TCDI has the technology, service, and most importantly, talent to meet some of today's most pressing legal IT challenges. To learn more, visit http://www.tcdi.com or call 888.823.2880.
###