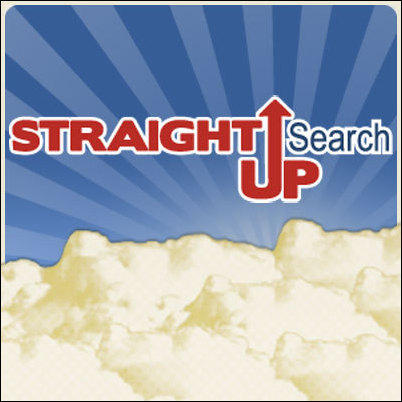 We are also quite serious when it comes to providing vital, useful advice during the show. Listeners will learn something important and topical in every episode.
Lake Leelanau, MI (PRWEB) June 5, 2006
Oneupweb, the trusted leader in search engine optimization and online marketing, today announced the launch of its podcast series, StraightUpSearch. where marketing pros, including Oneupweb CEO Lisa Wehr, dish out humorous perspectives on Google, poorly designed Web sites, free online marketing tools and other oddities of online marketing. Six episodes in the weekly series are currently available free at Oneupweb.com, StraightUpSearch.com, iTunes and Yahoo! Podcasts.
"We have a lot of fun working, and so we laugh a lot on our podcasts. We don't sugar coat our commentary—we speak up about what's ridiculous, as well as what works," says Wehr. "We are also quite serious when it comes to providing vital, useful advice during the show. Listeners will learn something important and topical in every episode."
The format is a free-form, entertaining discussion of pertinent, timely, online marketing matters, divided into four segments:
What Were They Thinking?
Oneupweb calls out Web site usability blunders—no holds barred and no one spared. From the Vatican to Southwest Airlines, if Oneupweb uncovers your bungled Web site, expect the spotlight to make you sweat. For the rest of the subscribers, it's a lighthearted anti-case study or a valuable lesson in what not to do.
Google Rant
Not afraid to toss a well-spoken stone at Google's forehead, Oneupweb pros share their unabridged advice on Google's actions. Pros teach you how to be cautious, what to watch for and how to use Google services to your best advantage.
Cool Tool
These are bionic parts for marketing plans. Oneupweb shares and reviews free online tools to help marketers and search engine optimization experts do their jobs better, faster, easier.
Random Keyword Search
Unscripted, irreverent, shocking. What do you get when you search for _______? Don't expect politically correct edits here. While Oneupweb won't have any wardrobe malfunctions (avoiding that explicit rating), they do find some interesting, appalling, hysterical results for some seemingly safe searches like, "fuzzy bunny."
Oneupweb's StraightUpSearch podcast pays off on its promise to tell marketers something good. StraightUpSearch is available as an MP3 and in audio browsers like iTunes. New episodes are posted on Friday, each week.
About Oneupweb
Oneupweb creates integrated online marketing plans that include natural search engine optimization , paid search marketing, mobile search marketing, online marketing research, marketing analytics, online advertising creative and online media services. An award-winning firm, Oneupweb was named a 2006 Michigan Top 50 Company to Watch and is the only two-time winner of the prestigious ClickZ Best Search Engine Marketing Vendor Award.
CEO, Lisa Wehr, an Ernst & Young Entrepreneur of the Year, has been named to BtoB Magazine's Who's Who List twice and recognized as a Leader & Innovator by Lawrence Technological University. The company publishes an SEO / SEM newsletter Online Marketing Brief™ , blog and weekly podcast - StraightUpSearch. Oneupweb is a privately held company located in Michigan. For more information on Oneupweb, please contact 231.256.9811 or visit Oneupweb.com.
###