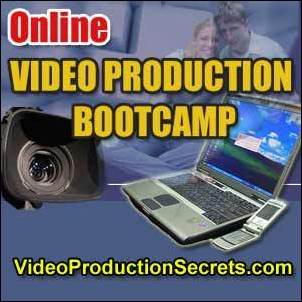 It's been called the most critical web development since email
Toronto, ON (PRWEB) June 6, 2006 –-
For the first time in twelve years, the demand for an online technology has outpaced the supply of people who know how to create it. Online video production for podcasting, advertising, and other purposes is suddenly hot, but most content providers don't know how to create video and post it online for maximum results.
"It's been called the most critical web development since email," says award-winning videographer Mike S. Cecotka. "It's like beginning of the Internet over 12 years ago.
The online video revolution is here, and few are positioned to take advantage of it. With Cecotka's free virtual seminar, anyone who's motivated to create video online can see why now is the time to do it.
The seminar shows you in simple language how online video will change our futures, and how you can get into this lucrative business. Even if you are shy or all thumbs when it comes to taking pictures, there are ways to create video without touching video camera or webcam. In this fast-growing new technology anybody can get a head start.
Cecotka's free seminars will be held twice every day from June 5 through June 9 at 1 pm and 10 pm EST.
A second seminar "Stick It to the Man and Marketing Gurus" will show you how you can leverage your knowledge of online video production to dominate your chosen niche if you move into that market right now.
Registration and further information are available at http://www.videoproductionsecrets.com.
Mike Cecotka is an award winning videographer and filmmaker with 10 years experience as full-time producer. He was awarded the 2000 Finalist Award for Short action movie for "Bayer Canada."
###