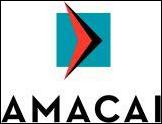 Essentially Pure Append eliminates the hassle of the middleman. The end user can run jobs straight from their desktop—according to their needs—and get immediate results
Chicago, IL (PRWEB) June 5, 2006
Amacai Information Corporation, a privately held company announced today that it has released version 3.0 of Pure Append, a desktop application that allows users to run phone append and reverse phone append jobs on-demand, from their desktop.
Phone appending is a widely sought after capability in the direct marketing industry. It allows businesses to enhance and complete missing consumer and business phone number and address information from their existing records, plus append additional details such as Do Not Call status flags and demographics for more targeted marketing.
Amacai's phone append solution Pure Append is much different from other solutions in the marketplace. It's a Windows based application that sits on a user's computer, and lets them run phone append jobs on-demand. "Essentially Pure Append eliminates the hassle of the middleman. The end user can run jobs straight from their desktop—according to their needs—and get immediate results," states Mark Lewinthal, Manager of Pure Append Product Development at Amacai.
Amacai has offered its Pure Append tool for over a year now. According to Mr. Lewinthal, Amacai felt Pure Append should be upgraded in order meet customer needs.
"The core product hasn't changed. You still get the fastest results and the best data from the tool. But we listened to our customers and decided to add even more great data elements such as enhanced demographics, Prizm Codes, and Do Not Call status codes updated in real-time. The most significant upgrades however are the improved usability features such as a file formatting wizard and job templates. We're delivering the product our customers have asked for."
As Mr. Lewinthal states, some of the major upgrades to Pure Append 3.0 include a file formatting wizard, additional premium content and job templates. The file formatting wizard makes it possible for any type of file format to be easily loaded into the application. Premium content is now available on both phone append and reverse phone append jobs and includes new enhanced demographics, Prizm codes, real-time DNC, & wireless to wireline portability flags. In addition to all the new features, you can also save job settings on all append jobs in order to more easily run similar jobs in the future.
For more information about Amacai and Pure Append, visit their web site at http://www.amacai.com.
About Amacai
Amacai Information Corporation, a wholly owned subsidiary of TARGUSinfo, provides simply the best consumer and business data to companies whose core business is built upon complete and accurate contact information. Whether offering comprehensive data solutions, ensuring internal databases are current for remarketing, identifying revenue growth opportunities or verifying contact information, Amacai is the industry leader for simply the best in quality name, address and phone information. Amacai was formed in October 2001 and is headquartered in Chicago.
Contact:
Jennifer Chamberlin
312-924-3022
###