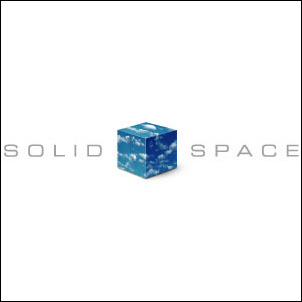 The work we do is organic – it changes constantly. If something happened to all of the data on our server, it would be painful
Winston Salem, NC (PRWEB) June 7, 2006
Winston-Salem, NC (PRWEB) June 7, 2006 -- SolidSpace, a leading provider of dynamic web hosting infrastructure and developer of intuitive web-based collaborative technologies, provides peace of mind to the graphic designers at Garage, a Winston-Salem-based branding firm that supports clients in the apparel and fashion, resorts, education and real estate industries. Millions of dollars worth of work done by Garage's small team of 12 designers is housed on a single server in the company's offices, yet they do not have a single network professional on staff. With SolidSpace's Remote Server Monitoring and Backup and Disaster Recovery Services, they can rest assured that their livelihood is safe and sound.
Many small companies are in the same position as it is not cost-effective to support the salary of an IT professional since their services are typically required on a sporadic and unpredictable schedule. When the network goes down, businesses are in a bind and have to wait for a third-party vendor to come on-site to research and fix the problem, which wastes valuable time and is a costly expense.
Garage turns to SolidSpace's Remote Server Monitoring and Backup and Disaster Recovery services to preemptively avert such challenges. Remote Server Monitoring provides a weekly server "well-being" check that scans the network drive for errors in the event log, checks system resources, and verifies that virus definitions and Windows patches are all up-to-date. A system report is then generated that includes suggested courses of action for any issues discovered. In the event of a critical issue, SolidSpace is notified immediately. They then contact Garage to alert them to the situation and immediately get to work either fixing the problem remotely, or setting up a time to go on-site to resolve it.
"The work we do is organic – it changes constantly. If something happened to all of the data on our server, it would be painful," said Denzil Strickland, president of Garage. "With SolidSpace, we know that an entire team of IT professionals are always aware of new threats and issues, and are proactively keeping a watchful eye over our business."
One of the main problems the professionals at Garage faced before using SolidSpace's system was that all of their client files were located on one server that was getting too full. Employees had to resort to saving large graphic files on their desktop computers, which were not being backed-up and were hard to share between team members, thus making their work less efficient. They were also at a higher risk of losing this important data.
The first step taken by the IT professionals at SolidSpace was to assist Garage in organizing their files onto a larger server that all employees can access. SolidSpace's Backup and Disaster Recovery Services eliminates the potential to lose any data by performing daily remote backups of the entire server. This automatic process creates multiple backup versions, performs data encryption and stores it all in a secure off-site location. In the event that something happens to Garage's server on-site, their data can be restored to their network server immediately via any Web browser ensuring they keep operations up and running.
"Many small businesses like Garage just don't have the resources or expertise to manage their servers and databases effectively," explained Jim Capps, President of SolidSpace, LLC. "SolidSpace Remote Server Monitoring, Backup and Disaster Recovery Services offer small businesses an affordable, flexible and efficient solution to their data management and backup needs."
About SolidSpace, LLC
SolidSpace LLC is a leading provider of dynamic hosting infrastructure and client support that includes website, application and database hosting, managed services, collocation and broadband services, as well as intuitive web-based collaborative technologies such as chat and instant messaging, podcast management, and web surveys. Through the software as a service format, users are empowered to easily maintain a powerful, interactive web presence that boosts visibility and customer attraction. SolidSpace LLC is headquartered in Winston-Salem, N.C., and is a portfolio company of SilkRoad Equity LLC (http://www.silkroadequity.com). SolidSpace divisions include Pendulab, the developer of the AffiliateShop affiliate management products, ChatBlazer Enterprise real-time communications tools and InstantEngage live customers service chat products. For more information, visit http://www.solidspace.com.
###