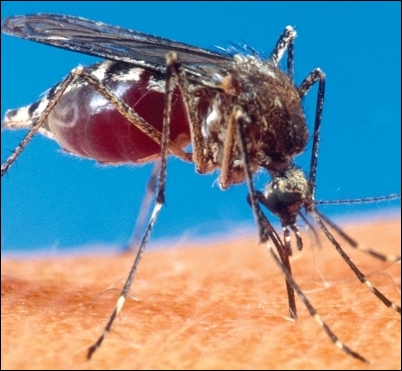 Bethesda, MD (PRWEB) June 8, 2006
In response to the growing threat of malaria as a leading cause of death worldwide, FLAVORx has ramped up its formulary and services to provide a solution to the bitter taste of anti-malarial medications. FLAVORx's scientifically-tested and medically proven formulary converts anti-malarial tablets into a palatable liquid form, which is not only safe for children but also improves medicinal compliance. According to the World Health Organization, drug resistance has become one of the greatest challenges in malaria control. This is largely due to the lack of rigidity and funding in many countries to provide a comprehensive drug and treatment policy and also the lack of patient responsibility to complete a full drug regimen.
Malaria is a dangerous and potentially fatal disease, causing death in just a matter of 24 hours in severe cases. It is estimated that between 350 and 500 million cases of malaria occur every year, resulting in at least one million deaths worldwide. According to the World Health Report, it is a leading cause of death in children under 5 years of age, following neonatal causes, acute respiratory infections and diarrheal diseases. One of the major obstacles in malaria control is the impressive ability of the malaria parasite to develop resistance to anti-malarial drugs. It is imperative that efforts be made towards continued advances in research and technology to develop effective drugs that can successfully treat and prevent malaria.
Successfully treating an illness requires strict adherence to a drug regimen. When dealing with children, taste and smell is a major hurdle to ingesting a medication regularly. The extremely bitter and foul taste of anti-malarial medications may alone be an adversary in the fight to treat an illness. Medicinal non-compliance, or not taking medication properly, can be a serious contributor to continued anti-malarial drug resistance. Not completing the full course of a medication opens the opportunity for the parasite to build increasing protection against low levels of the drug.
Medications such as Chloroquine, Mefloquine (Lariam®), Sulfadoxine-Pyrimethamine (Fansidar®), and Doxycycline can be easily converted into FLAVORx flavors such as Grape, Raspberry-Orange, Watermelon, Sour Apple and Bubblegum. FLAVORx developed its formulary to convert these anti-malarial tablets into a liquid suspension that can be successfully flavored and readily swallowed by young children. In addition, for out-of-country travelers, FLAVORx has developed a system to capsulate the tablets, with each capsule equivalent to one dose. The capsules are dispensed with a bottle of flavored liquid that is pre-measured into quantities in which the capsule can be dissolved. This method allows for ease in portability as well as a storage mode that does not require refrigeration.
Because the US has never been an area of high malaria transmission, many US travelers fail to recognize the importance of anti-malarial medications. A study published by the Journal of Travel Medicine in 2004 found that only 50% of respondents typically seek medical advice before traveling and 25% of travelers going to high-risk malaria areas were completely unaware of the threat. Despite living in areas of low-risk, travelers returning from areas of high-risk still run the danger of infection, and may be particularly susceptible to malaria because of low exposure and lack of protective immunity, causing the disease to develop rapidly and potentially become fatal. Oftentimes healthcare providers in low-risk countries are unfamiliar with malaria, which could lead to delayed or incorrect diagnosis and treatment. Even more dangerous, patients suffering from malaria could transmit the parasite to local mosquitoes, infecting local residents and re-introducing malaria into a previously malaria-free environment.
For more information, please visit http://www.flavorx.com or contact Teresa Chen at 800.884.5771, extension 234.
###