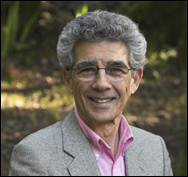 The www.speakingwithoutfear.com [Lefkoe Method] is an effective, quick, and convenient procedure to eliminate the fear of public speaking.
Fairfax, CA (PRWEB) June 7, 2006
One of the biggest fears Americans have is the fear of public speaking – right after death and taxes, according to several opinion polls. For those unfortunate millions who share this fear, the consequences are usually seen as irreparable. "I'll stumble, I'll forget, I'll sweat, I'll be an embarrassment to myself and everyone else."
Well, not so according to a new study by Drs. Lee Sechrest and Victoria Cunningham, University of Arizona, and Morty Lefkoe, the Lefkoe Institute, just published in the peer-reviewed journal, Clinical Psychology and Psychotherapy. And the solution to getting over the fear of public speaking is easier than the afflicted might ever think. How about a few hours of talk by phone? That's right, talk by phone.
Thirty-six volunteers from Toastmasters International who had a significant fear of public speaking were treated with The Lefkoe Method, a psychologically-based set of techniques that gets rid of disempowering beliefs and negative emotional conditioning in a matter of hours. Participants were asked to rate their fear of public speaking on a scale of 1-10 (10 being extreme and 1 being none at all) and to rate other psychological and physical measures as well.
The average rating at the beginning of the study was 7. After only three to five hours of treatment with The Lefkoe Method, participants reported that their rating had dropped to a startling 1.5, which is close to having no fear at all. The other measures showed comparable results.
After six months, a follow-up questionnaire was distributed to the study participants. Significantly, it showed that the fear of public speaking never returned.
After analyzing the study results, the researchers concluded: "The Lefkoe Method is an effective, quick, and convenient procedure to eliminate the fear of public speaking."
One participant, Robert Gonzales, Union City, CA, said: "The way I feel now after doing the Lefkoe Method is I feel much more confident, I don't feel a sense of urgency, a sense of anxiety. I just feel kind of an excitement. It's life changing, it's affirming and it's confidence building."
Another participant, Cyndi Lukk, Walnut Creek, CA, said: "After I got off the phone on the last session, I felt like the whole huge weight, literally, came off my shoulders. And I could stand up straight for once. It was amazing. And so, it was very life changing. It was great. It empowered me to be able to speak, to think clearly."
Morty Lefkoe, founder of the Lefkoe Institute, said: "We've been using The Lefkoe Method for over 21 years to help thousands of clients eliminate all kinds of fears." Lefkoe is so confident of his method that he returns clients' money if they're dissatisfied. When asked how his company could afford to do this, he stated, "We're almost always able to help people get rid of their fears permanently, about 96% of the time. If not we'd be in real trouble financially and otherwise."
For further information about the study, The Lefkoe Method or overcoming the fear of public speaking , visit http://www.speakingwithoutfear.com or call The Institute's toll free number 1-866-LEFKOE1.
Contact:
Gina Mele
Lefkoe Institute
1-866-533-5631
# # #