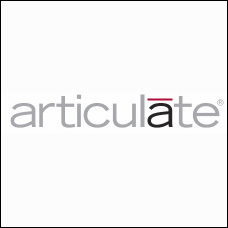 We are glad to help such a wonderful organization
New York City (PRWEB) June 8, 2006
Articulate, the market leader in rapid e-learning, announced today the donation of its award-winning software to LINGOs (Learning for International Non-Governmental Organizations), a non-profit consortium of humanitarian relief and development agencies created to apply learning-related technology and best practices to critical missions such as relieving poverty and efficient disaster response. Initially, Articulate has donated to LINGOs licenses of Articulate Rapid E-Learning Studio valued at $55,000. Studio includes Articulate Presenter 5.0, used to rapidly create Flash-based e-learning courses from PowerPoint, and Quizmaker 2.0, for easy creation of quizzes, assessments, and surveys. The e-learning software will be shared among consortium members, which include agencies such as Save the Children, Heifer International, Care, Habitat for Humanity, Mercy Corps, and Relief International.
"This generous donation will be put to immediate use," said Eric Berg, executive director of LINGOs. "Presenter and Quizmaker are perfect tools for our members since they are easy enough that non-technical people can quickly create their own courses. So, for instance, a subject matter expert in setting up and managing triage centers can develop a course, complete with audio narration, that can be used anywhere in the world to help local governments better respond to emergencies. Since time, money, and resources are always in short supply in non-governmental organizations (NGOs), our members were ecstatic when they heard about this particular donation."
"We are glad to help such a wonderful organization," said Adam Schwartz, president of Articulate. "The power of rapid e-learning is making a significant impact in the corporate world. We strongly believe it can be a huge advantage to NGOs, whose success depends on leveraging critical skills and subject matter expertise very quickly and efficiently to all parts of the globe."
Articulate Presenter, the most widely used e-learning authoring tool on the market, helps subject matter experts and learning professionals create e-learning courses with narration and interactivity by transforming PowerPoint to Flash. Articulate Quizmaker is a complementary quiz creator for the creation of Flash-based quizzes, assessments and surveys. The products can be purchased individually or together in Articulate's Rapid e-Learning Studio, an integrated package that includes Presenter, Quizmaker, and a template kit containing 75 professionally designed PowerPoint templates for presenting virtually any kind of information.
About LINGOs
LINGOs (Learning for International Non-Governmental Organizations) was founded in 2004 with the mission of helping humanitarian relief and development agencies share expertise, best practices, and resources related to technology-assisted learning. Members include Save the Children, Heifer International, Care, Habitat for Humanity, Mercy Corps, Catholic Relief Services, The Nature Conservancy, and Relief International. LINGOs also engages partner organizations, companies with products and services for the e-learning market, to provide expert assistance and resources to help LINGOs members take advantage of e-learning. In addition to Articulate, LINGOs partners include companies such as Microsoft, The Masie Center, Ninth House, Connected Learning, and Mind Leaders. For more information, visit http://www.lingos.org.
About Articulate
Headquartered in New York City, Articulate is the market leader in rapid e-learning software. Articulate products are used by organizations worldwide to quickly create rich and interactive learning content and communication resources. The company's Rapid E-Learning Studio combines two award-winning products, Articulate Presenter 5.0 and Quizmaker 2.0, to give learning professionals and subject-matter experts an easy-to-use toolset to create e-learning courses, presentations, quizzes, and surveys. Morgan Stanley, FedEx, Dell, Target, 3M, John Deere, and Harvard Business School are among the thousands of corporate, government, and academic organizations currently using Articulate products for rapid e-learning, which has grown approximately 80% over the last 12 months, according to industry analysts. For more information, visit http://www.articulate.com.
###