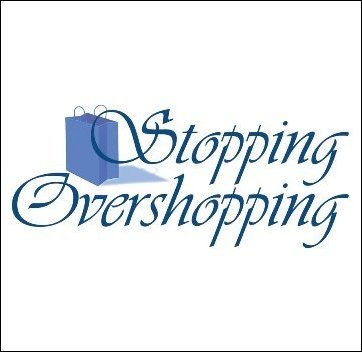 I Shop, Therefore I Am: www.stoppingovershopping.com [Compulsive Buying] and the Search for Self
New York (PRWEB) June 13, 2006
Psychologist Dr. April Lane Benson announces the release of the Stopping Overshopping Program. The culmination of twelve years' specialized research and development, the Program offers effective help to the 15 million Americans who now struggle with overshopping — and makes it available at their own pace and in their own space. Comprising a 250-page Workbook, a portable-companion Shopping Diary, a CD (with introductions, visualizations, guided meditation, and other recovery tools), and a Reminder Card (with the six basic questions to ask before any purchase), the Program guides and accompanies users from conceptual basics to the point of sale and safely home again.
During the process, each overshopper investigates and comes to understand why she or he overshops, how it all began, and what its continuing costs are—not only financial, but emotional, interpersonal, occupational, and spiritual. Shopaholics discover and articulate what it is they're really shopping for, and then learn how to get it. They also acquire tools, strategies, and techniques for resisting the substantial cultural and social pressures to overshop that push against all of us, so they can shop without overshopping. At the same time, they learn money consciousness, and each one eventually designs (and revises from experience) a supportive financial gameplan, one that enables her or him to spend mostly on what matters most. Finally, Program users learn to deal with—and to build upon—any lapses or relapse that may occur.
Dr. Benson, in private practice in New York City for nearly 30 years, is the author of "I Shop, Therefore I Am: Compulsive Buying and the Search for Self" (Aronson, 2000). A familiar figure on national news media, she's recently appeared on "Good Morning America," the "Today Show," "ABC News Now," and "BBC World Business Report," and she has been quoted or referenced everywhere from The Wall Street Journal, The New York Times Magazine, The Chicago Tribune, The Los Angeles Times, and Money Magazine to Simple Living, Vogue, Cosmopolitan, Harper's Bazaar, Redbook, Marie Claire, and Fashion. She and her staff work with overshoppers in person, by telephone, and in the 10-week Stopping Overshopping Group Program.
In addition to her interest in compulsive shopping and shopaholic behavior, Dr. Benson is the co-founder of the Center for the Study of Anorexia and Bulimia, the oldest outpatient eating disorders clinic in New York. She currently serves on the Board of Directors of the Institute for Contemporary Psychotherapy.
April Lane Benson, Ph.D.
Stopping Overshopping, LLC
http://www.stoppingovershopping.com
917-881-4767
# # #