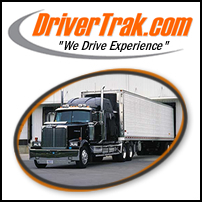 We are excited to see this amount of growth in such a short time. Our community based web site offers industry specific news, weather, market and financial indexes, discussion boards, employment opportunities, chat rooms and more. In order to create richer content, our next phase of growth is to bring aboard advertisers interested in delivering products and services to our members
Denver, CO (PRWEB) June 8, 2006
DriverTrak.com announced membership has grown to over 10,000 in less than sixteen months. Those interested in transportation are visiting http://www.drivertrak.com from all over the world every day.
"We are excited to see this amount of growth in such a short time. Our community based web site offers industry specific news, weather, market and financial indexes, discussion boards, employment opportunities, chat rooms and more. In order to create richer content, our next phase of growth is to bring aboard advertisers interested in delivering products and services to our members," states James McKee, President.
DriverTrak.com uses real-time headlines, weather and content to keep truck drivers informed and entertained while on the road.
About DriverTrak.com:
DriverTrak.com (http://www.drivertrak.com) is the fastest growing community of Truck Drivers on the Internet. They have developed a targeted portal to give truck drivers and their families a place to call home. Everything from news, jobs, chat, games, great driving opportunities and much more are available to members free of charge.
Press Contact
James McKee
President
DriverTrak.com
10075 West Colfax Avenue
Lakewood, Colorado 80215
Phone: 866.JOB.TRAK (866.562.8725)
Fax: 303.205.0153
Web: http://www.drivertrak.com
# # #