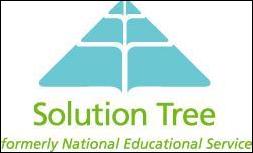 Learning by Doing: A Handbook for Professional Learning Communities at Work
Bloomington, Ind. (PRWEB) June 7, 2006 —
Richard DuFour, Rebecca DuFour and Robert Eaker have opened new doors for schools across North America with sold-out institutes and best-selling published resources that illuminate the benefits of professional learning communities. Now, they offer two new ways to help teachers improve schools: the "Professional Learning Communities at Work Plan Book" and "Learning by Doing: A Handbook for Professional Learning Communities at Work," a resource that includes the practical expertise of Thomas Many.
"Learning by Doing" challenges educators to take the next step in creating their professional learning communities. Along with the motivation to succeed, the authors offer essential information and ideas to help teachers and administrators meet their goals. They delve into key PLC concepts and provide an action-oriented format to turn those into a working model. The book also includes case studies and tips for moving beyond challenges that might thwart educators' efforts.
"The question confronting most schools and districts is not, 'What do we need to know in order to improve?' but rather, 'Will we turn what we already know into action?'" the authors posit in "Learning by Doing."
The "Professional Learning Communities at Work Plan Book" is a unique resource for teachers that combines planning pages with ideas and activities geared toward implementing vital PLC concepts. More than a plan book, it is a process book with space for eight class periods and essential school improvement tips to last the entire academic year. Many teachers and administrators who seek to address nationwide concerns of achievement gaps, parent involvement and accountability within their own schools have turned to the DuFours, Eaker and Many for help. The authors passionately advocate the professional learning community model, which is based on three key concepts: ensuring that students learn, building a culture of collaboration and focusing on learning-based results.
About the Authors
As the former principal and superintendent of Adlai Stevenson, a 4,000-student suburban high school, Richard DuFour helped the school receive national recognition.
As the former principal of Boones Mill, a 400-student rural elementary school, Rebecca DuFour helped her school receive the Governor's Award for High Achievement.
As the executive vice president and provost of Middle Tennessee State University, Robert Eaker was cited by Phi Delta Kappa as one of the nation's leading experts in translating school research into practice.
Kildeer Countryside Community Consolidated School District 96, where Thomas Many serves as superintendent, has been recognized as one of the highest-achieving and lowest-spending districts in Illinois.
About Solution Tree
Founded in 1987 and based in Bloomington, Ind., Solution Tree publishes and provides resources for educators in North America who work in the areas of school improvement and youth at risk. Solution Tree's timely and proven materials and events include research-based books, videos and DVDs, professional development services, institutes and summits, and online tools. For more information, please visit http://www.solution-tree.com.
CONTACT:
Jane St. John
800-733-6786 ext. 230
# # #