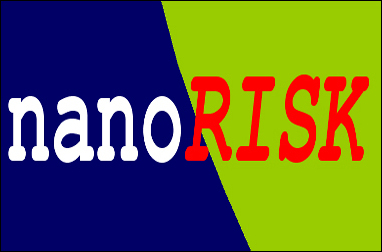 Germany's dialogue about risk.
Honolulu, HI (PRWEB) June 8, 2006
Nanowerk LLC, a nanotechnology information provider and publisher, today launched nanoRISK, a bimonthly print newsletter and companion website, http://www.nanorisk.org. Designed as "a constructive contribution to the responsible development and use of engineered nanoparticles," nanoRISK is a must-read source for nanoprofessionals and nanonovices alike who want to stay informed about fundamental research and the latest developments on nanomaterials risk and safety issues.
"This newsletter is not about stopping nanotechnology or scaring people," says Michael Berger, nanoRISK editor. "It is about providing a wealth of nanotechnology information, compiled in one comprehensive, easy-to-read newsletter, on scientific research, regulatory updates and informed opinion about the risks posed by engineered nanoparticles and what is being done about them."
nanoRISK supports the debate on a very real and immediate issue – the fact that engineered nanoparticles are already finding their way from laboratories into commercial products and yet nobody really knows the effects they could have on living beings and the environment. Current toxicological and eco-toxicological risk assessment methodologies are not suited to the potential hazards associated with engineered nanoparticles.
"Unfortunately there are no definitive answers yet; but with our inside knowledge and experience we will contribute to the discussion by objectively and rationally informing readers about what research is being done; what results are reported; what regulatory bodies decide; what experts have to say," says Berger.
About the Inaugural Issue
The premiere, eight-page issue of nanoRISK features nanotechnology information and articles such as: "Nanotechnology risks – the real issues"; "Toxicology of carbon nanomaterials"; "Voluntary reporting scheme in the UK" and "Germany's dialogue about risk." Additional items include "Lessons from Asbestos?"; "What is so special about carbon nanomaterials?" and briefs on upcoming events and new books. The premiere issue is available as a free download at nanorisk.org.
Subscription Information
An annual subscription to nanoRISK costs US$49 (US$10 extra for addresses outside the United States). Those wishing to subscribe or get further information should go to http://www.nanorisk.org or call toll-free at 1-800-942-5414.
About Nanowerk
Since its launch in December 2005, nanowerk.com has developed into a leading nanotechnology information portal. Apart from its unique Nanomaterial Database™, with over 1,300 products from 90 suppliers, it provides the most complete nanotech events calendar, with 400 nanotech-related events for 2006; 580 links to universities, labs, researchers, associations, networks and international initiatives involved in nanotechnology; daily news; downloadable reports; and much more. The site includes a daily "Spotlight" section featuring Nanowerk-exclusive reviews and summaries of cutting-edge nanotechnology research by guest authors and Nanowerk editors.
For more nanotechnology information, including the risks of nanomaterials and nanoparticles, visit http://www.nanowerk.com, http://www.nanorisk.org or contact:
Michael Berger
+1 808-741-1739
# # #