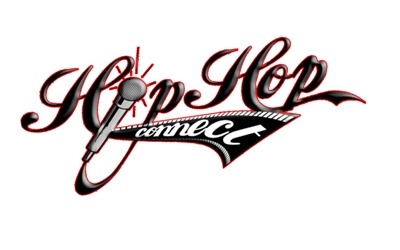 Where Hip Hop Meets Film
Los Angeles, CA (PRWEB) June 15, 2006
Hip Hop Connect continues to break independent Hip Hop artists into mainstream films with movie soundtracks for new releases by Fox and Miramax.
The "Big Momma's House II" movie soundtrack features Hip Hop Connect and Los Angeles-based rap group N'Kroud Kliq with the original Krunk mix of the song, "Just Bounce." Twentieth Century Fox recently released the DVD of the film (a box office hit with nearly $140 million in gross receipts) complete with a bonus soundtrack EP featuring "Just Bounce." A remix of the song is also available on the Hip Hop Connect "Fade To Black" compilation CD.
Hip Hop Connect also continues its work with the creators of the "Scary Movie" comedy franchise after creating all the original songs for last year's highly successful "Scary Movie 3." "Scary Movie 4," which is in theaters now and is sailing past the $100 million box office mark, features a title track by Oklahoma-born rapper Young Huss. Hip Hop Connect originally produced the song "Crooked Letter" at the request of the Weinstein Company for a small scene in the film. Filmmakers David Zucker & Bob Weiss ended up liking the track so much that they chose to feature it again for the end title sequence. "Crooked Letter" is available on the "Scary Movie 4" soundtrack album and as a free ring tone through the Hip Hop Connect website.
Along with composer/producer Frank Fitzpatrick, Hip Hop Connect will create original music for the upcoming Disney production "Jump," starring Keke Palmer from "Akeelah & the Bee" and Zac Efron from "High School Musical." "Jump" is the story of the two stars as they make their way from the streets of the Bronx to the top of the international Double Dutch competitions.
Hip Hop Connect: "Where Hip Hop Meets Film" brings together filmmakers, brands and hip hop artists to create original music and movie soundtracks. The producers of music for top-selling artists Ice Cube, Fat Joe, Outkast, Janet Jackson and Jill Scott and the creators of the hit soundtracks for "Friday," "In Too Deep," "The Players Club" and "Scary Movie 3" present some of the best in original and independent Hip Hop. HipHopConnect.com is a great source for keeping up on independent Hip Hop and your favorite films.
Free ring tones from "Scary Movie 4" are available at http://www.hiphopconnect.com
Press release includes interview with CEO and Co-founder of Hip Hop Connect.
Hip Hop Connect is a registered trademark of Envisage Entertainment, Inc.
For more information about Hip Hop Connect, the hot new "Fade to Black" compilation, or other movie soundtracks and productions, go to http://www.hiphopconnect.com or contact Frank or Soul at 888.803.4544.
# # #