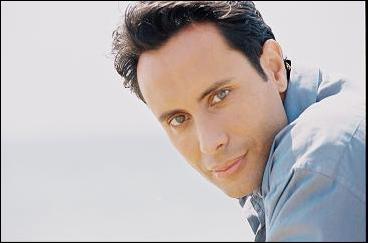 Beyond Tolerance: Embracing The Power Of Love
Los Angeles, CA (PRWEB) June 8, 2006
Multi award-winning filmmaker Jesus Nebot, is launching a series of Transformational Love Empowerment Seminars intended to raise our awareness about the possibility of ending terrorism using the power of Love. "When we kill a terrorist like Al-Zarqawi by throwing a bomb, in a way we are becoming like him. It is not by killing terrorists that we will end terrorism. In fact, violence will bring more violence. What we need is to go at the core of who we are as human beings and tap into the Universal Power Of Unconditional Love from which all can be healed. Love is the Energy from which all of us emanate. It can help us unleash our full human potential and manifest the everlasting peace we are all craving in our lives and in the world at large".
Mr. Nebot is the founder and CEO of Zokalo Entertainment and Love Empowerment Seminars as well as a renowned inspirational speaker and transformational trainer who has lectured in over 30 American states and 10 countries around the world on issues of peace, immigration, social transformation, consciousness and spirituality for educational, cultural, non-profit, business and civic organizations.
Mr. Nebot's first production was the critically acclaimed feature movie "No Turning Back" picked up for distribution by Universal after its successful theatrical release in Europe and in the United States. The film, which has been sold in 92 countries and is often compared with the Oscar winner "Crash," has already set a record by winning 21 international film festival awards, 17 of them for best feature, including the latest Hollywood Spiritual Film Festival. Proving the versatility of his talent, Mr. Nebot wrote, produced, directed and also starred in this critically acclaimed feature.
"No Turning Back" narrates the story inspired on actual events of an undocumented immigrant who kills a young girl in a car accident and runs away to protect the future of his own 5 year old daughter. Due to the social relevance and thought-provoking nature of this movie Jesus has been invited to screen his film and speak to students in over 50 universities and colleges. Mr. Nebot used this opportunity to create a seminar entitled "Beyond Tolerance: Embracing The Power Of Love" which is becoming one of the most sought after diversity training programs in the United States and has already touched the lives of more than 10,000 students in the last three years. Jesus has also been a featured speaker at prestigious business and civic conventions, most recently at the National Conference on Race and Ethnicity in Higher Education, the largest conference of its kind.
Now, in response to the increased social tension provoked by the war on terror and the fight against illegal immigration, Jesus is taking his revolutionary programs based on the power of Love to mainstream America. But is this new Love Empowerment retreat a "con game"?
During his June 17th and 18th free seminar at Camp Buckhorn in Idyllwild, California, he'll be launching the first of his Love Empowerment Retreats with the intent to create Love Visionaries throughout the world. The catch is that it is limited to 3 journalists and the first 39 participants who register online at http://www.loveempowerment.com.
Jesus says, "Killing can never be justified and will only generate more violence. The alternative is to expand the consciousness of Love and embrace it as the most powerful tool we have at our disposal to transform our lives and the world at large. It is through our increased awareness that we can love everyone unconditionally and shift our current paradigm based on the culture of Tolerance to a new one based on the culture of Love that will heal the wounds that keep us separated across personal, social and racial divides. The goal is to realize at an individual and collective level that we are not as different from one another as we think we are. By transcending our limited beliefs we can actually tap into the knowingness that ultimately we are all One."
Jesus is currently producing and hosting "The Love Show". This groundbreaking cable talk show brings in expert guests to explore the frontiers of Consciousness and the healing power of Love in our lives, in our communities and in the world.
To schedule an interview with Mr. Jesus Nebot, please contact Gilbert Orozno by phone at 1-323-295-0000.
###