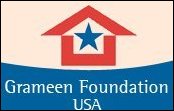 The phone builds customer loyalty and brings in more people
(PRWEB) June 9, 2006
EDITORS' NOTE: Pre-arranged transportation will be provided to the launch in Gashora, Bugesera District (50 km south of Kigali).
Washington, DC In Rwanda, the mobile phone is more than just a means of communication; it is an economic lifeline. In rural villages, enterprising small business owners find that mobile phones can boost profits as well as provide a service for residents.
Grameen Foundation, a global non-profit organization that combines microfinance with new technologies to empower the world's poorest people, and cell phone company, MTN RwandaCell, are launching Village Phone Rwanda, an innovative new joint venture. Through its signature product, , Tel'imbere (loosely translated it means using the telephone to go forward), Village Phone Rwanda is bringing affordable telephone access to rural communities where there is no access to communication and where power supplies are unreliable or nonexistent.
WHEN: Tuesday, June 20, 2006; 10:00 a.m. (Rwandan time, 6 hours ahead of Eastern Standard Time)
WHERE: Gashora (Bugesera District)
WHO: Dignitaries include David Keogh, deputy director of Grameen Foundation's Technology Center; Per Erikson, CEO, MTN RwandaCell; representatives from the Rwandan government; and most important a Village Phone business owner.
Some 50 Rwandans took part in a one-year pilot program which ended in April. The success of one participant, Marie Claire Ayirwanda was typical. A widow with two children, she runs a bar and restaurant. "The phone builds customer loyalty and brings in more people," she says. Village Phone Rwanda resulted in her profits rising by 150 percent and now she is building a new home for herself and her children.
The goal of Village Phone Rwanda is to create 3,000 new businesses throughout the country in three years. A microfinance loan of U.S. $250 to each operator will enable them to purchase a phone kit which includes a handset, SIM card, a booster antenna, car battery and marketing materials.
Contacts:
Liselle Yorke
202-628-3560 ext. 128
Pat Wheeler
202-635-8906
# # #