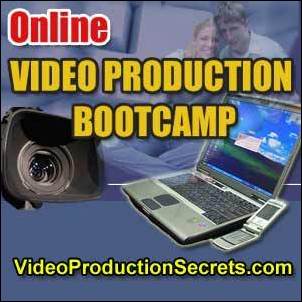 You think people like your blog now, just wait until you start putting video on it!
Toronto, ON (PRWEB) June 13, 2006
With video taking the Internet by storm, there is increasing demand from web site owners to know the ins and outs of online video production. Now video and filmmaking expert Mike Slawomir Cecotka gives "newbies" a simple step-by-step system for producing professional looking videos and putting them online or on DVD.
"In the past you had to spend hundreds or thousands to have a video production house create even a short video for you site.
Now, with inexpensive equipment anyone can afford, even the beginner can shoot, edit, and post online very professional looking videos," Cecotka said.
The bootcamp course includes how to chose a camera with emphasis on those in the $350 to $950 range. A lighting system that gives top-notch results is even less -- ranging from $45 to $450.
"I give my students a surefire way to use Hollywood tricks to transform any spot in their house into what looks like a National TV studio -- all for under $97, camera not included. That makes producing great-looking video an absolute possibility for even the tightest budget," Cecotka pointed out.
The bootcamp goes on to demonstrate how to post video on a web site or blog, with the final project requiring students to post their own video online.
"You think people like your blog now, just wait until you start putting video on it!" Cecotka said. The possibilities of adding value with video are practically endless.
Those creating ebooks and instructional CDs can add video to their words, giving their product a much higher value.
Get more information and register for the Online Video Production Bootcamp at http://www.videoproductionsecrets.com
Mike Slawomir Cecotka is an award winning videographer and filmmaker with 10 years experience as full-time producer. He was awarded the 2000 Finalist Award for Short action movie for Bayer Canada.
# # #